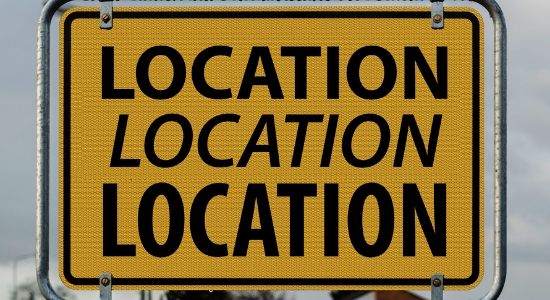 Location, location, location. We all know the golden rule of property. Typically, this is the most important aspect of any commercial property purchase or sale. However, recent research suggests that when it comes to industrial properties, there are many more factors that any potential client is going to consider. We'll talk you through the most important ones, and how a real estate property management service can help make your property particularly appealing to prospective clients.
What Do Potential Clients Want from an Industrial Building?
Sure, the location of your industrial property is still important, but perhaps not for the reasons you think it is. When it comes to residential properties, location is often important for schools, quality of life and employment opportunities. The advantages of a good location for industrial buildings could not be more different.
Potential customers will consider the location of an industrial building important with regards to its closeness to customers and suppliers. It's also important that labour can be sourced nearby, and that a local workforce has good access to the property.
The size of the building is the next most important aspect. Clients are looking for ample space for machinery and parts, and the opportunity to expand in the future. A larger ceiling and floor space offers additional functionality and services. What's the weight limit for the roof? Companies, adapting to install and suspend machinery and other processes from the roof, are also seeking higher weight thresholds within industrial buildings.
Potential clients will also look at the surrounding infrastructure and analyze the industrial access to and from the property. Finally, the electrical power capabilities of your property will play a crucial role in any potential sale. Companies will always seek to reduce their labour requirements and this could increase power demands as more advanced technology is adopted. Sustainability is also important, clients will be looking to capitalize on energy conservation, installing energy-efficient lighting and other low-energy infrastructure. 
Why These Features Will Attract the Best Clients  
There's a reason that the best clients are searching for these features in particular: they're committed to running efficient, high quality and sustainable operations. As the demand for quick delivery and top quality customer service continues to increase, it's important to be close to your customers and keep operations as efficient as possible. If a client demands a product quicker, then naturally, your supplier has to be closer too.
The best clients will also future-proof their business with adaptable site functionality. As industrial equipment becomes more advanced and operations inevitably grow in size, it's important that there is enough operational space to accommodate any new machinery. If a new fleet of trucks becomes necessary, they'll plan for there is enough space to host them. Large car parking areas, industrial yard space and the potential to bring third-party companies on site will all be considered. To keep their workforce happy, they'll also consider the workforce environment. Air quality (improved with good ventilation) and staff amenities will be important details to the best clients.
How a Property Manager Can Make Your Building a Prime Rental Location 
The industrial property market is complex and ever-changing. Nobody understands the market better than industrial property management teams, and they use all of their experience to make your building as attractive as possible. They also have an expert understanding of the legalities of industrial property sales. Furthermore, they know exactly what potential clients are looking for and how to market the suitability of your property to them. Using their contacts and knowledge of the area, they can drum up interest in your building and will ensure that you don't miss any business opportunity.