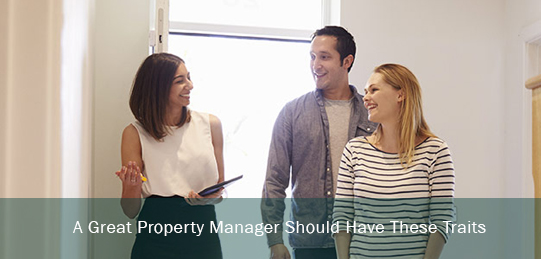 Property managers fulfill a very specific role; they handle all aspects of a residential or commercial property on behalf of an owner and this means a lot of responsibilities too. Property managers should have the necessary knowledge and expertise to handle a property effectively, but they should also know how to keep both the tenant and the landlord happy. And that's no easy task.
So, what makes a great property manager? In short, one who can handle all aspects of property management flawlessly. One who values business relationships and offers great customer service.
Since the demands and requirements for every tenant, property and landlord can differ, it can be quite challenging to be a successful Kitchener property management service provider. It's a competitive marketplace, so you need to know how to add value to every landlord and tenant.
Features of a Great Property Manager
Here are a few key features that allow for a great property manager to work with:
Be attentive

. It's always necessary to pay close attention to the needs of your clients. You need to focus on what they want, how they want it, and really listen to them when they speak. A property is a big investment to make, and you are handling part of that investment on their behalf.
Always be positive

. You will get challenging situations, demanding tenants and unrealistic landlords. But it's important to remain calm, always be positive, and try and handle a situation as best you can.
Be personal

. Give personal attention to your landlord relate to him or her; the same for tenants. Put yourself in their shoes, especially when it comes to complaints or requests. Renting a home is something most of us can relate to – whether as a landlord or tenant.
You are in charge. Stay calm and always let the person know that you are in charge. You need to handle each situation as best you can and ensure the best possible outcome for everyone. This is especially true for disputes, difficult landlords and demanding tenants.
When it comes to being a property manager, there are many values that you should have. It's important to know how to handle every situation, what's needed for the property to be well-managed and maintained, and how you can ensure that renting is a wonderful experience for both the tenant and the landlord, whether commercial or residential properties.
Latitude Properties Limited specialize in Kitchener property management services. Our team can handle the management of your property in Kitchener, and our team is ready to assist. Speak to us today to find out how we can help you manage and maintain your residential or commercial property.