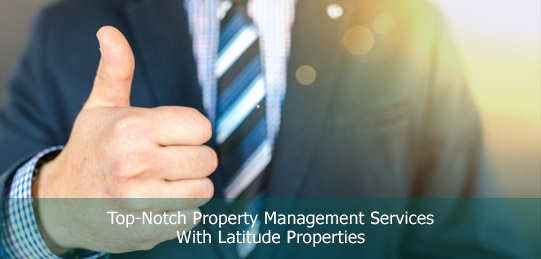 If you have decided to hire a professional property management company like Latitude Properties Limited to take care of the management of your rental property, you could not have made a better choice. This means you are now free from handling all the details, keeping up on laws and regulations and dealing with tenants daily. On the other hand, you still want to be informed about what goes on with your property. This can cause a number of new and unexpected problems in your relationship with your property management team. Don't worry because there is a solution.
Typical "Pains" In Professional Property Management
Collectively speaking, the anxiety, stress, and problems in property management happen because of a number of reasons:
Being unable to win over new and retain existing tenants and landlords

Having to deal with tenants who constantly complain, as well as with landlords who do not want to spend money on maintenance and repairs

People who appear to be ideal tenants when they are looking for a property and turn out to be painfully difficult to get along when they move in

Extremely high expectations of tenants and landlords when it comes to performance and speed of response time
What Is The Best Way To Deal With & Prevent These Property Management "Pains"?
The single largest source of daily stress when it comes to professional property management comes from a lack of proper communication. Some professional property management companies like Latitude Properties Limited are aware of this. The experts at Latitude know that trust and empathy are the basis of every good solution to property management problems. The relationship between property managers and landlords/tenants thrives thanks to efficient and effective communication. Why? Because such communication means that all expectations are expressed clearly and managed promptly and without delay.
So, Why Choose Latitude Properties Ltd. As Your Property Management Company Of Choice?
The Latitude Properties Limited team of professionals knows that communication is the key to ensuring the best possible relationship with tenants and landlords. Just some of the services Latitude proudly offers its clients include:
Residential property management

Corporate property management

Industrial property management

A General Contracting Division
Latitude Properties takes great pride in following the highest standards and tailoring its services to your specific needs when caring for your property and tenants. This is because Latitude experts don't consider you a client; they treat you as a partner. Put your faith in Latitude Properties today and you will find yourself in a lucrative and effective partnership.