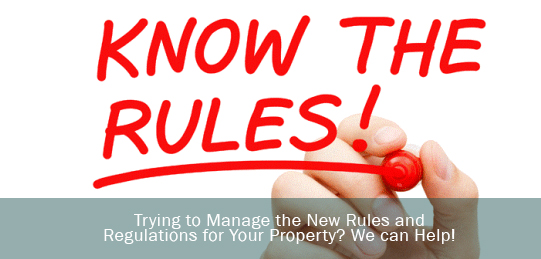 If you own property, you'll know just how important it is to properly manage it. That's why many property owners choose to have a dedicated person or team handle their property management. Whether you have a residential or commercial property, effective management is essential. If you rent out your property, you can have residential property management experts handle the entire day-to-day operations of the property on your behalf.
The same holds true for corporate properties; corporate property management can help you to focus on other areas of your business, while you have experts handling everything from tenant placements, to maintenance and lease contracts. But what exactly can you expect from your management team?
Responsibilities of a Property Manager
A property management team has a lot of responsibilities to handle. They need to ensure that the property is always well-taken care of, and that the tenants are happy and treated fairly. They should also help protect the property owner's investment, and ensure that everything works as it should.
Responsible for rent

. The management team is responsible for setting the rent, and understanding the market. They will also collect rent, and adjust the rent when needed. The management team will also enforce late fees or penalties for late rent payments.

Responsible for tenants

. When it comes to

corporate property management

, it may be a complicated process to manage all tenants. A management company will handle tenants, which includes finding new tenants and screening them, as well as handling leases and handling evictions, should that be necessary.

Maintenance and repairs

. Property managers are responsible for maintenance and repairs, which includes inspections of the property. They will arrange for a contractor to do maintenance when necessary, and will be available to handle emergencies immediately.
Another important responsibility of a property management company is that they should have knowledge of Landlord-Tenant law. It's important as it will guide you on how to screen a tenant, handle security deposits, terminate a lease, and comply with safety standards.
Property managers will be responsible for maintaining records, which includes all income and expenses, signed leases, maintenance requests, and more. They will keep track of your budget, and ensure that they stay within the limits, where possible. They will handle all complaints and requests, which is a great benefit to have.
If you are looking for professional residential property management, or even someone to handle your corporate property, talk to us at Latitude Properties. We know how to manage your property, take care of your tenants, and keep your business functioning as usual.