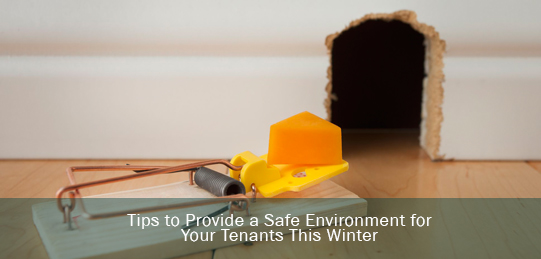 When it comes to residential property management, landlords have a lot of responsibilities. And with winter on the way, the list gets even longer. But with a little planning and preparation, you can handle this winter easily and effortlessly and create a great environment for your tenants.
There are so many things to remember when winter is on its way, not only do you have to ensure that everything on the property is working as it should, but you should also keep in mind that winter is a colder time of the year. Here are a few great tips to keep in mind.
Stock up in time
Often, winter can strike with little or no warning, and this is why you should ensure that you stock up as early as possible. Grab your shovel and ice melter in time, as these will be essential items on your property management checklist. You might even be the owner of a snow blower, which will make things much easier. Be sure to give it a tune-up before the first big winter storm hits.
Inspect the property
Make a pre-winter checklist for your property, to ensure that you do a thorough examination of all the essentials. This includes the pipes throughout the building as well as their insulation. The last thing you want is a burst pipe in the middle of winter. Make sure the boilers and furnaces in your building work as they should and that they are properly maintained and serviced if needed. You need to ensure that your tenants have warm water for the winter.
Finally, also inspect the roof to make sure that there aren't any leaks that you should be aware of. Make sure that everything is fastened to ensure that it can carry the weight of heavy snow. If you do regular inspections of your property, these issues shouldn't be a problem at all.
Keep track of the weather
As part of your residential property management checklist, make a note to keep track of the weather. This will help so you won't be caught off guard, especially when a storm hits. You don't want to put your tenants' safety at risk and cause more headaches for yourself when snow becomes heavier than expected. If you have parking facilities outside, clear the snow in time and also put down salt or sand to help with traction.
Stay in touch with your tenants
Let your tenants know how they can help you to prepare for the winter months. If there are any problems during the year, they should notify you immediately. If you can fix an issue right away you will avoid any potential problems ahead.
If you need someone reliable to take care of your property for your tenants on your behalf, consider professional residential property management services from Latitude Properties. We know how to manage your property effectively and will stay on top of all aspects when it comes to maintenance and overall management.