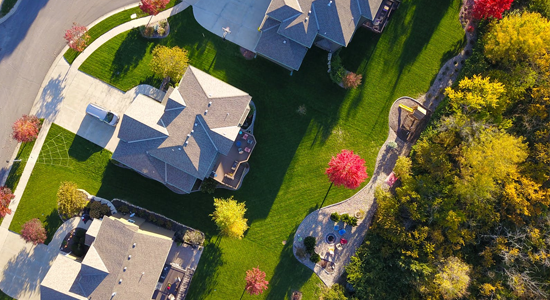 Summer property management can be a time-consuming task, so we've come up with a checklist to help you go through the items you need to complete to keep your property at its best this summer. Of course, you might also like to turn to the services of professional industrial property management companies to keep your building in top shape.
Inspecting Your Property Before Summer
Summer property management involves maintenance procedures for both the interior and the exterior of your building. To make sure you keep your renters happy, you have to make sure your property is up to the standards you have set for yourself. Here is a list of some important things you should make sure are checked out before the summer season starts.
Make your outdoor spaces inviting
Summer is the time when most people would like to enjoy the warm nights or watch the late sunset, so you must make sure your outdoor spaces are in their best shape. Having an area on your property for the residents to enjoy the outdoors is an attractive amenity. But it will also require proper upkeep if it is meant to be enjoyed for years to come. Providing your renters with a spot to enjoy lunch outside when they want to will go a long way towards retaining your best tenants.  
Clean up and tidy your landscape areas
Your outdoor spaces are what everyone visiting your property sees first. Summer is the perfect time to touch up your landscaping. This gives you the chance to impress both potential renters and your already established ones and show them that you take care of your properties. Industrial real estate property management companies who can help you with designing and organizing your outdoor spaces are an invaluable service.
Air-conditioning and CO2 alarms
The indoor spaces of your building need as much care as the outside, so it is important to make sure you've prepared them for the summer season. As temperatures can increase significantly during the summer you have to make sure that your air-conditioning system is working properly. Air conditioning is often one of the bigger expenses during your summer checklist, but it is also a good idea to make sure your fire/CO2 alarms and sprinkler systems are functional, as fires are most common during summer. These simple checks will help you ensure that your property remains safe and comfortable throughout the season.
Clean your furniture and carpets
While winter is not a good time to perform deep cleaning procedures on your furniture and carpets, the time right before summer heats start is the best opportunity for such maintenance. Of course, you can hire an industrial property management to help you out in selecting the best cleaning firms available in your region.
Property management firms
Preparation for the summer season can be a time-consuming task, as it requires a certain level of dedication and attention to detail. This is why it is best to turn to the services of professional industrial real estate property management firms. Companies like Latitude offer an extensive list of services, which cover everything you need to do in order to keep your property at its best shape, especially as the summer season is coming.