Choose Latitude Properties Limited

.
Latitude Properties Limited offers complete residential property management services for:
Low-mid and high-rise apartment buildings
Condominiums
Townhouses
Duplexes, Triplexes, 4-plexes
Multifamily & single family dwellings
When it comes to the efficient and cost-effective management of your residential real estate and your tenants, you can count on Latitude Properties Limited to do the job – with integrity.
With the right people in place, we tailor our services to your specific needs and adhere to the highest standards in caring for your property and your tenants.
MANAGEMENT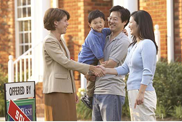 Our Residential Management team takes the time to understand the specifics of every property we manage. This way we can tailor our services to meet the unique needs of your property/properties and the tenants they house. You'll find that all members of our team have exceptional customer service skills, because we know that anticipating, listening to, and responding quickly to tenants' needs results in a low turnover rate – which translates into cost savings.
MAINTENANCE
Each Property Manager is backed by our select team of proven and cost-effective maintenance trades (see General Contractors), ensuring tenants concerns are taken care of effectively and in a timely manner. Using experienced tradespeople ensures that repairs are completed safely and properly, using the most appropriate tools and fixtures. Having our own General Contracting team enables continuity as per quality of maintenance and customer service.
COMMUNICATION
We believe that open communication is integral to a successfully managed property, and are committed to being available by whichever method – text, phone, email, Skype – our clients choose. We also offer a 24/7 tenant response telephone line as well as online submission for tenant repairs and concerns.
SERVICES
Monthly/annual statements
Timely collection of security deposits & rental payments
Net income deposit to owner's account
Electronic fund transfer