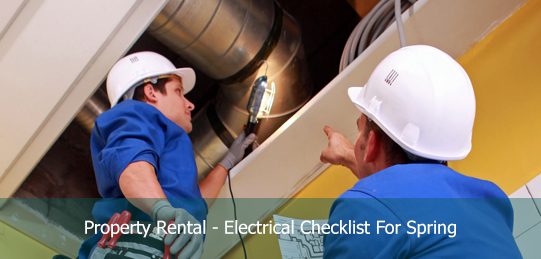 The City of Waterloo is a great place to live: it is a developed and urban community that has managed to hold on to many parts of its suburban charm. It is popular with tourists and offers a wide range of interesting activities ideal for both individuals and families. These are just some of the reasons why renting out a property in Waterloo can be a profitable move. However, residential property management in Waterloo, as well as elsewhere, can easily turn into a nightmare. When looking to rent out a property in this beautiful city, be sure to consider hiring the services of a professional property management company like Latitude Properties Limited.
Residential Property Management: Why Is Waterloo A Good Choice For Renting Out A Property?
If you are an aspiring individual whose goal is to pursue a balanced and healthy lifestyle, you probably already know Waterloo is a great place to do just that. A number of large parks are available to Waterloo residents, including Waterloo Park, RIM Park, and Bechtel Park. Each one has numerous amenities for visitors. There are also a number of smaller neighborhood parks closer to home.
Waterloo is also big on cycling and is recognized as a Silver Bicycle Friendly Community by the Share the Road Cycling Coalition. The Community Adult Recreation Leagues (CARL) is another great way to engage with other Waterloo residents, and there are numerous summer camps in the area if you are renting a property in Waterloo with your family. All these and more opportunities mean Waterloo can be very good for business if you have a property to rent in the city. Again, keep in mind that professional residential property management is the best option here.
"I Want To Rent Out My Waterloo Property. How Can I Make It Stand Out?"
Regardless of whether you are tackling residential property management for your Waterloo property by yourself or you have a property manager, there are ways to improve it. When looking for ways to ensure you've tapped into the full potential of your rental property for the coming rental season, consider improving/adjusting it. One of the most important adjustments you can make to any property is checking/improving/maintaining the electrical system.
How & Why Is The Electrical System On A Property Best Maintained?
Spring brings many things with it; one crucial thing it brings about is changes in people's and properties' electrical consumption. It is very important to make sure that a property's electrical system is ready for warm weather. To be sure of this, use the following checklist:
Thoroughly check any motion detectors and security lighting to make sure they are working properly. This is important because burglars and criminals prefer warmer weather to operate and often use open windows to their advantage

Inspect all wiring leading to hot tubs and pools. The reason for this is because a short circuit can be both inconvenient and dangerous

Warmer months will come soon enough. Think about repairing or installing ceiling or attic fans to help keep your tenants cool

Because warmer weather typically means more outdoor electrical needs due to lawn work and outdoor entertaining, be sure to test your Ground Fault Circuit Interrupter (GCFI) outlets

One of the most important electrical fixes when it comes to

residential management

of your

Waterloo property

are outdoor bulbs and lighting. They keep your property more visually appealing and safer, so change the bulbs in outdoor fixtures and landscape lighting
Struggling With DIY Residential Property Management Of Your Waterloo Real Estate? Go Pro With Latitude
Latitude Properties Limited understands how important it is for both landlords to get the most out of their rental properties and individuals to find the ideal new home in wonderful Waterloo. That is the sole mission of the expert property management team at Latitude: finding the right tenants for Waterloo rental properties. Residential property management in Waterloo can be a tall order for new investors and landlords. Much needs to be done right in a short amount of time; why go through the trouble of tackling such a job yourself? Simply contact Latitude Properties Limited, seek the help of a professional and experienced property manager for your rental real estate and enjoy a long-lasting and mutually beneficial partnership. Get in touch with Latitude today and put your Waterloo property in expert hands!