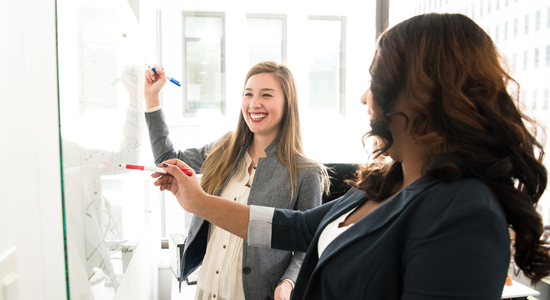 One of the best assets of any property is the outdoor space. It has unlimited potential to boost both the economic and aesthetic value of your property. This is why both residential property management companies and corporate property managers pay special attention to improving the outdoor spaces of the buildings under their care.
Why is landscaping important?
The outdoors of any property is the first thing any visitor sees, so it is important that you have an outstanding landscape in order to make a good first impression. Not only that, but landscaping can at least double the value of your property.
Imagine a residential property which is amazing on the inside but has an unkempt yard. This can deter potential buyers or renters. Now imagine the reverse situation, where a property has the most beautiful yard but is not that impressive on the inside. Most people will be willing to look past the fact that the inside needs an update because this gives them the opportunity to customize the property to their liking.
This is why you should make sure both your commercial and residential properties have outstanding landscaping.
Tips for planning out your outdoor spaces
The best season to re-do your landscaping is spring. This is the time when plants flourish, and one of the most important factors for creating an inviting outdoor space is the flora you decide to put there. If you feel like your property needs some landscaping, you can consult a real estate property management service to get an idea of what you need to do and when you need to do it.
Timing is very important when it comes to landscaping updates, as most plants are seasonal, and you have to take this into consideration. This is why spring is the most reasonable time to make upgrades.
In order to achieve the best possible results, it is good to create a detailed plan and blueprint of how you want your landscaping to look. Consider the number of plants you want and their exact placement. This will allow you to choose the appropriate types of plants for a given space. For example, if you are looking to bring in some flora to a shady place you should consider what species thrive in such conditions.
Think about the effect you are going after. If you want to make a sort of a green border around your property, consider plants that are suitable for your needs. Of course, you can consult your residential property management company in order to get detailed information and help with choosing your plants. Landscaping can be a tough task, so it is always good to have the help of professionals.
Another factor you have to consider are the pathways and any seating areas you want to include in your landscaping plan. Consider what the best distribution of such places will be for the type of property you own. If you have a commercial building it is always advisable to create sitting areas and relaxation zones in your outdoor spaces, so that your renters can enjoy the benefits of having a space to go outside, especially if they are working in your building.
You may also want to think about the activities you plan to carry out in your outdoor spaces. If you are looking for a place where kids can play, make sure to leave out a patch of grass for them to be able to play their games. If you've decided to focus on making your yard a place where you can enjoy reading a book or drinking your morning coffee, make sure to dedicate a space for a sitting area and think about the types of plants that will enrich your experience.
Of course, all of these factors can be too much for you to deal with on your own, which is why you can turn to professional real estate property management services. Teams of experienced managers will be able to help you with both the planning and the execution of your new outdoors development ideas.