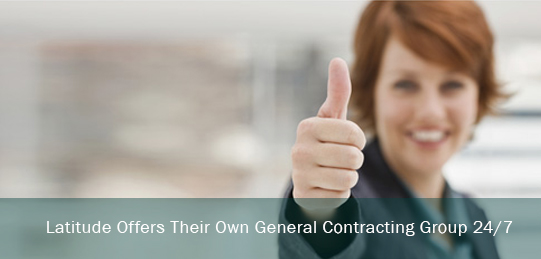 When it comes to the management of a property, it's essential that you work with a professional team of contractors. At Latitude Properties Limited, we have our own general contracting group that allows us to easily handle any maintenance and repairs on properties.
Maintenance is a big part of any property management effort. It's necessary to know that a property will be well-maintained, not only when there is an emergency, but also in terms of general maintenance to ensure that the property always retains its value.
There are many reasons why a contracting team can be a big help, and here are a few of the best benefits of working with them:
They can handle emergency repairs

. When an emergency strikes, you have a team ready to respond immediately. You don't have to run around and find available contractors. Whether it's a burst pipe or a blocked drain, emergencies need a fast response to minimize damage as much as possible.

Only pay for authorized repairs

. When you work with a property management company like

Latitude Properties Limited

, you'll have peace of mind knowing that you'll never be billed for unauthorized repairs. You will usually have a repair limit specified within your contract, which gives you peace of mind knowing that you won't be billed over a specified amount. With a repair team on hand, you don't have to worry about high or unexpected costs.

Reliability every time

. Working with a team of contractors will give you the benefit of knowing what they are capable of, and providing you with quality and reliability you can trust. You don't have to find new contractors every time, so work with always be consistent. You need reliable people when it comes to managing your property maintenance and repairs.
At Latitude Properties Limited we have our own team of contractors who we can recommend with confidence. We can handle emergency repairs and maintenance, and always provide the best possible quality and rates to our clients. Talk to us today if you need reliable maintenance for your properties.
The Latitude General Contracting Division is committed to quality and reliability. As a 24-hour service we can handle projects of all sizes and can also work on new construction projects. Speak to our team today to find out how our contracting team can help you to properly manage your property.