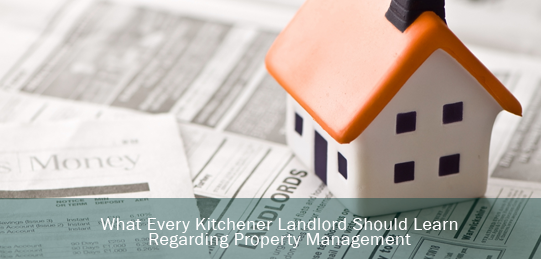 Property management is no easy task, so taking the time to ensure you have what it takes before getting started is important. This is not a job to jump into without properly preparing yourself as it could quickly spell disaster. However, with a little time and preparation, you can be a successful property manager in Kitchener and thoroughly enjoy your new role. It can be a fun and rewarding job, but it takes some time to understand the process. Read further to find out some tips to becoming a better property manager before you take on the role.
Rent collection methods
As a service offered in Kitchener, the first step you must take in becoming better at property management is to re-evaluate your rent collection methods. For example, if you have been collecting rents at different times of the month from each tenant, or have been collecting the rent in person or going to each tenant personally, those are not effective methods. Perhaps it would be a more efficient use of your time if you were to set a date for all tenants to pay their rent on the same day. Also, have the tenants set up a method for making payments online or set up a deposit box for after hours. Setting up a method that works best could take some trial and error, but once you figure it out it is important to stick to what works best for both you and tenants.
Potential Problems
Another step in becoming better at property management in Kitchener is to make certain that you are equipped to handle potential problems. Many people take on a lot at once and do not realize the amount of work it takes. Take the time to educate yourself about potential problems that could arise with your tenants and the types of properties you will be managing before stepping into your role. While you can't be prepared for every situation, any experience helps. Educating yourself beforehand will at least help you be somewhat prepared before the problems arise.
Organizing
Being organized is the best way to ensure you are great at your property management role. Without being organized or setting up a system for yourself in regards to your tasks, failure is eminent. Tenants will begin to realize how unorganized you are and you could lose them to other locations. Being organized ensures your tenants are happy and their needs are taken care of. If you are organized, your properties and your tenants will see it. Organization could include organizing your paperwork and filing cabinets, having a rental payment system, application process, maintenance schedule, accounting books, and a clean and organized office space.
Latitude Properties Limited offers a variety of services to help you be the strong property manager you wish to be. Allow them to help you in getting organized, setting up easy payment options, and keeping your tenants happy with well-functioning homes. Give them a call today to see how you can benefit yourself and your properties.