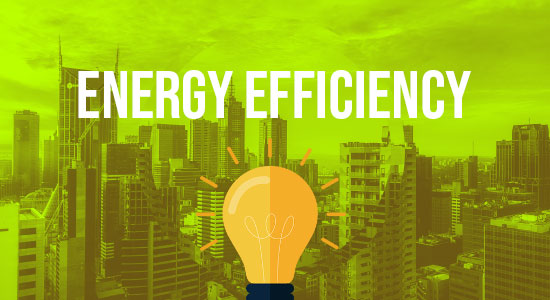 Energy efficiency is one of the key items we have to work on in order to slow the impact of climate change and the negative effect we as a species have on our planet. This is why it is important to make even the smallest changes in our daily routine and our home in order to aid the global ecological effort.
Residential Property Managers
While it may sound a bit odd to have someone manage your home, or personal property at first, this is actually a great way to make your building's energy efficient. A residential property manager's job is to make sure that your property, no matter if you use it regularly, or you rent it out, is in the best shape possible.
These professionals are tasked with keeping your property presentable. They are there to make sure any surprise situations are resolved quickly and efficiently. However, real estate property management services can also improve the energy efficiency status of your building.
Implementing strategies to keep your building energy efficient will not only help the environment, but also save you loads of money, as eco appliances and utilities are made to last longer, and of course, consume less electricity.
How to Make your Residence Energy Efficient
Making your home an energy efficient paradise can be very hard to achieve on your own. This is why real estate property management services, like those offered by Latitude Properties, can make this task significantly easier.
Depending on the type of property you are looking to transform, residential property managers can offer you numerous solutions. If you are looking to improve a place that you are renting, one of the suggestions you are bound to hear about are submeters. These little machines are attached directly to the network in each room you are advertising on the market so that every person living in the house knows exactly how much electricity they have consumed.
Another easy fix in order to improve your residence's energy efficiency status is to swap your traditional shower heads with ones that need a lower volume of water. Being energy efficient is not only about electricity, and this is something residential property managers are well aware of.
Last but not least, you have to consider changing the lights on your property. Today, there are an abundance of energy efficient light sources, and if you use real estate property management services, you can easily ask your manager to recommend the best option for your house.
When you combine all of these simple solutions, you can become the owner of an energy efficient residence in no time. Additionally, with the help of your property manager, you can end up saving money on utilities as well.
Why Do You Need a Property Manager
Property managers are professionals with inside knowledge in the industry. They can help you get the best deals if you decide to change appliances. Most importantly, managers can recommend the most suitable ways to improve your home, as not every property allows for the installation of low-volume shower heads, for example. Their professional experience allows them to make quality judgment calls on the types of energy efficiency changes your specific property is suitable for.
It is good to be able to trust the expertise of real estate property management services because if you decide to do this on your own, you might end up losing money instead of boosting your profits