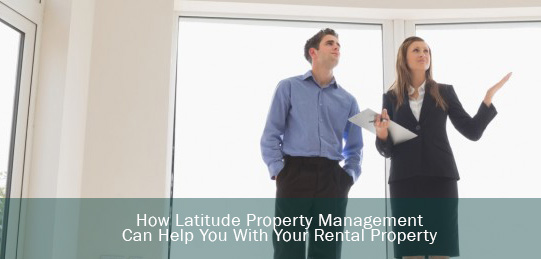 Buying rental residential real estate for investment purposes is something more and more Canadians are doing. In most cases, such properties offer stable income that is enough to cover almost all expenses, not to mention a real estate asset that is likely to appreciate in the long term. However, at Latitude Property Management, we understand that becoming a first-time landlord carries numerous risks and a ton of stress. Hence, the assistance of a professional property manager offers not only protection but also peace of mind with regards to the long-term security of your investment.
Why may you ask? Well, there are a number of reasons. For example, fees are typically collected promptly – property managers often have offices that make paying rent very easy for tenants. There is no need to arrange odd-hour meetings with tenants to collect rent; if they are late, a property manager will proceed with commencing eviction proceedings in order to make sure tenants get the message and pay the rent.
Another reason why Latitude Property Management advocates the use of its professional property managers is because it makes sure tenants are screened properly. Screening tenants in advance – and doing it properly – is one of the most challenging parts of owning a rental property. Things like unpaid bills are just part of the threat to owners if a mistake is made and the tenant stops paying rent. Moreover, a manager knows exactly what information to look for and what questions to ask before renting out your unit.
Timely maintenance and prompt repairs is yet another source of stress for new landlords. For those who want to avoid 11 p.m. calls about a furnace that just broke down, a property manager is the ideal solution. In such situations all problems are directed to the property manager's office, 24/7. All Latitude Property Management managers have a list of approved contractors that can not only conduct repairs in a cost-efficient and timely manner, but will also conduct routine maintenance checks in order to prevent any malfunctions that might cause problems for both the tenant and the landlord.
Most importantly, property managers are available at a very reasonable cost. That means that you're not only paying for professional services – you're actually paying for a stress-free peace of mind. The benefits of a professional manager are typically available for a reasonable fee.