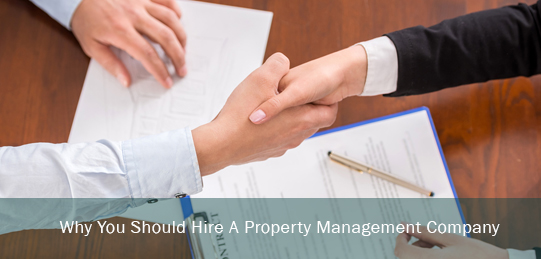 The saying that a good management company is worth their weight in gold is not without reason. This is something numerous seasoned real estate investors live by. Your property can gain significant value thanks to a competent property manager. Indeed, impeccable results can only exist if a management company is trustworthy, competent and an overall good fit for your property. If you happen to be on the lookout for such a company, look no further than Latitude Properties Limited. Here are some ways you can benefit from hiring a good property management company:
An Increase In Investment Value
Putting in place systems that catch and deal with repair and maintenance issues early on is the way to achieve preventative maintenance. This requires regular maintenance visits, detailed maintenance documentation, and a written maintenance check program. Additionally, a professional property management company like Latitude Properties Limited can also offer suggestions and feedback on modifications and upgrades. Most importantly, they will also tell you of the impact on insurance and maintenance, and the effect on the rent you can charge.
Lower Repair And Maintenance Costs
The best way to keep tenants happy is with good repairs and maintenance. These are a very important part of being a landlord as they preserve the value of your investment. Hiring a management company helps you in two ways. One, it grants you access to their network of insured, bonded and licensed contractors that offer good quality work and pricing. Two, it allows you the services of their in-house maintenance staff. Compared to going through the yellow pages and finding a handyman yourself, this offers significant savings.
Property Management Companies Like Latitude Properties Limited Can Offer Assistance With Taxes
Another benefit of property management companies has to do with tax assistance. Not only can they help you better understand which deductions you can claim, but also organize the necessary documentation and forms to make those claims. Bonus fact: another thing that's tax deductible are the property management fees themselves!
Better Rent Collection
The difference between being a failure or success as a landlord can be decided by the way you handle rent collection and late payments. The only way to maintain a consistent cash-flow is to collect rent on time every month. However, your tenants will typically walk all over you if you let them. They need to be trained to understand that rent collection is not negotiable. A property management company like Latitude Properties Limited will put in place a property manager whose job will be to act as a buffer between the tenant and yourself. Not only will they be in charge of chasing down rent and listening to excuses, but they'll also evict the person living in your property if and when necessary.
Better Tenant Retention
A high tenant turnover rate is troublesome because it's a time-consuming and nerve-racking process. Cleaning, changing the locks, painting, doing repairs and then marketing, showing, screening and settling the new tenant in is all very exhausting. Instead, a competent property management company will have a tested tenant retention policy that ensures lengthy stays and happy tenants in your properties. This is where these companies' systematic approach works best.
Quality Management Companies Like Latitude Properties Limited Also Ensure Shorter Vacancy Cycles
The ways in which a good property manager will help you create shorter vacancy cycles are as follows: one, they will effectively market your property because they know how and where to advertise in order to attract a large pool of candidates in a short time. Two, they will also determine the best rent rate thanks to access to rental rate tools, data on recently sold comparables and knowledge of the local market. Three, they will also prepare and improve the property for rent by suggesting and overseeing cosmetic improvements.
Fewer Number Of Legal Problems
Property managers working for reputable companies such as Latitude Properties Limited will ensure you are not leaving yourself vulnerable to a potential lawsuit because they are equipped with knowledge of the latest landlord-tenant laws. After all, significant financial and legal headaches are easily caused by just one troublesome tenant.
Better Quality Tenants Are A Certainty With Companies Like Latitude Properties Limited
How so? Because an experienced property management company knows how to quickly dig for real facts about candidates and analyze the information for warning signs. This kind of experience takes time to learn and is certainly one of the biggest advantages of professional property management companies such as Latitude.