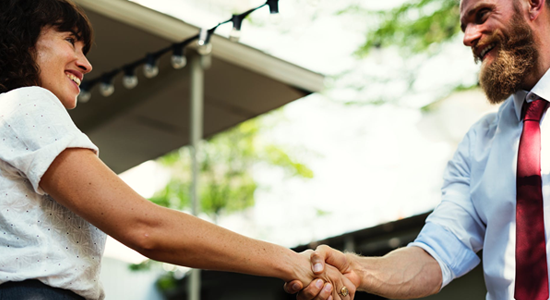 Property management is one of the key factors determining the level of satisfaction occupants have with their building. Therefore, it is very important to invest enough time and dedication to this aspect of property ownership, and possibly think about turning to corporate or commercial property management services to make sure that the work is completed to the highest standard.
To operate a successful property and rent it out to the top clients you should keep it well maintained. Тhere are a number of important checks you have to perform in order to make sure that your property is up to par with renter's expectations.
Be Proactive with Potential Issues
If you are performing corporate property management services, it is important to keep careful track of any possible problems you might encounter and try to deal with them before they escalate. This means you need to be proactive and communicate with the renters about how you will address their concerns when reported. This will ensure that both the renters and the owner of the property are happy, which means you are doing your job right.
Keep Open Lines of Communication
When you are performing a service like corporate property management you have to make sure that you are using the right communication tools. One of the best ways to prove to your clients that you are doing a good job as a property manager is to keep them updated on the changes and actions you are taking when it comes to looking after their property. Nowadays, there is amazing action tracking software, which will allow you to provide the owner of the building with a detailed description of everything you do to keep their renters happy. This will strengthen your relationship with the owner of the building and secure your position as their long-term property manager.
Don't be Afraid to Promote Your Improvements
Many commercial property management services see themselves in a situation where they are doing a great job, but they lack the confidence to list out all the improvements they have made on a given property. This should not be the case, as the client may not notice all the small details involved in your work. Considering this, you should always supply your clients with an extensive list of the actions you have undertaken to make their place better and keep their renters happy. This will allow the client to have an accurate idea of your skills, and how they are helping them in keeping customers happy.
Listen to concerns on both sides
As mentioned above, communication is the key to happiness on both sides of your work – renters, and owners. This is why you should focus on improving your communication channels and come up with a schedule to give reports to your client.
Another side of communication is your feedback from renters, which is something you should collect at least once or twice a month. Better yet, leave your contact information in a visible place somewhere in the building, so renters can contact you directly if a problem arises. This way, you'll be sure to hear about any complaints and resolve them immediately.
Being a good corporate property manager requires a lot of dedication and attention to detail. The most important thing is that you keep your communication flowing, and you never shy away from taking credit for something you did. This way you'll ensure both renters and owners are happy, their concerns are heard, and you have completed your job successfully.