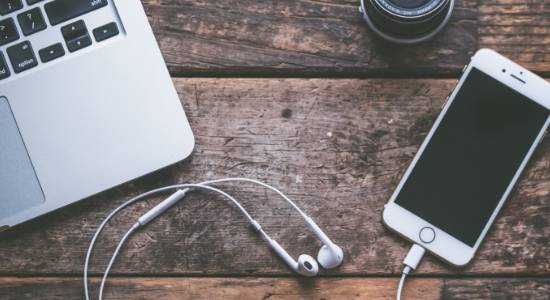 Property management is an art that, if executed expertly, results in satisfaction all round. The world has migrated to the virtual environment and it only makes sense that real estate property management services follow that trend. Real estate managers who use online or virtual tools are creating convenient avenues for clients to access services and complete transactions. This makes them more likely to succeed than their counterparts who opt out of these opportunities.
Clients in the modern world value convenience and online services facilitate this.  Imagine a system that allows potential and existing clients to browse available properties from locations of their choosing, or make payments in a similar fashion. This system exists in the form of numerous virtual and mobile applications, software and platforms that facilitate business transactions in the virtual world. Economic activities around the world are increasingly being conducted through these mediums (after all, smartphones are pretty commonplace these days), making them already familiar to current and prospective clients. 
Time is Money- save Time with Mobile and Virtual Tools
The use of online services saves time. Since there is no need to travel to a fixed location, clients and service providers save time. Clients can use the time that they would have spent on face to face transactions on other tasks or casually if they wish. Real estate managers can use the time on other duties, resulting in more efficient operations.
With mobile services infused into your operations, you are increasing your visibility to a wider range of prospective clients. These clients can submit their applications or queries virtually, which results in units being occupied more speedily as you would have tapped into the market comprising a generation of smartphone users. 
Financial Transactions- A Breeze, Virtually
Through mobile services, current clients can make payment virtually. This reduces the likelihood of late fees being applied and keeps your renters compliant. Additionally, it eliminates the dangerous and tedious alternative of face to face or cash transactions. You will also realize that some clients prefer to establish standing orders (which they can monitor online) to avoid the hassle of repeated deposits.  Online payments help the property manager to keep a finger on the pulse of the accounting aspect of the business.
A Useful  communication Tool
Automated SMS messages can be used to ensure that all renters remain abreast of pertinent information. At the touch of a button, a message can be delivered to all tenants at once. Information that needs to be shared with individual tenants can be delivered through the same avenue. Email can be used in a similar fashion. In fact, using email means that you will appeal to your professional renters who studies reveal spend an average of 17 hours weekly reading their emails.
Maintenance Requests Virtually Effortless
Other communication facilitated by mobile devices and platforms, add to the convenience and ease experienced by clients. Renters can, for example, make requests for maintenance online instead of visiting an office to do this. What this means for renters is that they get to report their maintenance needs in real time minus the restrictions of traditional office hours. Essentially, therefore, even if the need arises in the middle of the night, a report can be logged to the system. As a property manager, you can harness the power of the virtual platform to manage these requests by, for example, scheduling responses based on priority or the order in which the requests were received. 
Join the Virtual Revolution and Reap the Rewards
By adopting the modernized tools available at their fingertips, property managers around the world are ensuring that clients experience high levels of satisfaction. Step into the cutting edge of residential property management services with technology-assisted tools that will make transactions a breeze for both you and your clients.