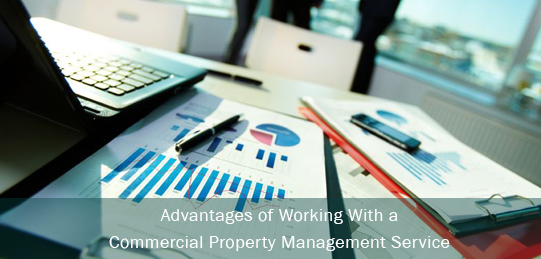 It's been said that a good Commercial Property Management Service is worth the combined weight of their staff in gold. Maybe it depends on the size of their staff!  But you'll certainly save a pile of money, and gain much more than that, by hiring one to manage your commercial investments.
The best commercial property management services concern themselves with both the needs of the investor, as well as those of the tenants. This results in prosperous and rewarding long term relationships. You'll find that they do much more than just collect the rent – when you partner with this service, you're actually hiring a skilled team of professionals. There are a great many advantages to doing this, and you'll find some of them noted here.
High Quality Tenants: The professionals at a commercial property management service know what to look for – and avoid – as they sift through applications and analyze the information they receive. They'll find the quality tenants who best suit your premises, pay on time, rent longer, care for the unit, and cause fewer problems. You're also protected from rental scams, and possible discrimination lawsuits.
Avoiding Legal Problems: At the best commercial property management services, the legal part of their team keeps up to date with the latest landlord-tenant laws. They'll make sure that you and your investments are not open to potential lawsuits, by handling each problem appropriately. In the long run, avoiding just one lawsuit can more than cover the property management fees you pay.
Low Maintenance/Repair Costs: With every quality commercial property management service comes expert in-house maintenance staff, as well as their local network of licensed, bonded and insured contractors, specially chosen for competitive pricing and quality work. This ensures maintenance and repairs are done in a timely fashion, as well as keeping costs low. They'll also put a preventative program in place, to catch and deal with maintenance and repair issues early, stopping them from becoming larger more expensive problems
Industrial Knowledge: The best commercial property management services make it a point to keep updated on technological advances for the industrial property they manage. They'll have a working knowledge of the machinery, equipment and tools for each property, and know what government policies, methods and sales regulations apply. They'll also keep abreast of local market trends and needs.
As you can see, when you choose a commercial property management service, you're actually hiring a whole crew of top professionals, each with their area of expertise – be it everyday operations, accounting, property management, administration, or maintenance and repairs. They'll care for your investment with the long-term view of increasing its value. You will have no stress, lots of freedom, and the time to focus on enjoying life, or searching for more investments for them to handle.