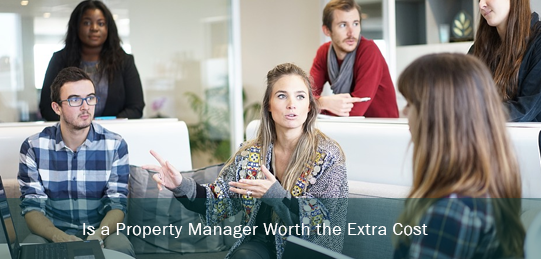 So, you've decided to invest in property, and not just any property, you want corporate property – a place where businesses thrive and make you piles and piles of cash! Let's say you've chosen to buy property with a mall on it and some office buildings. You can just imagine the profit! But there's a catch – the money doesn't just roll in. The day-to-day details of every owner of every business that makes its home in your mall and your office buildings must be handled – and it's not limited to office hours.
Do you have any idea of what corporate property management entails – in Waterloo, in San Francisco, in Vancouver? Do you know how many challenges there are to handling just one business, much less 10 or 20? I dare say you may have an inkling, but nowhere close to full reality, because believe me, if you could imagine all of them, you wouldn't be asking if a property manager is worth the extra cost!
Let me enlighten you.
Managing a corporate investment property is a full-time job. It's not something you can do on the side – it's a 24-7 commitment. It's both time consuming and challenging, and specific skills are needed.
A property manager handles a wide array of duties such as: screening credit histories and backgrounds of businesses, drawing up leases, processing rent payments, maintaining tax and legal records, and dealing with maintenance issues and complaints as they happen.
They'll chase down rental payments, send the plumber to fix that broken pipe, and make sure the mall floor in front of every business is sparkling clean on a regular basis.
They'll negotiate attractive rates with local tradespeople when extensive work needs to be done – like roof repairs – to bolster their own experienced maintenance team.
They'll handle the mountains of paperwork involved with managing a rental property: property rules & regulations, lease agreements, and contracts for repairs & maintenance – to name just a few.
An experienced corporate property management company will keep up with zoning regulations, federal and provincial or state laws, property values, and landlord rights whether your property is located in Waterdown or Waterloo. They'll keep a close eye on rental prices for your area as well as current market conditions.
Your property manager will also ensure that the outside of your property is well-maintained, such as: ensuring flower beds are weeded and watered, repairing sidewalks and parking lots, mowing lawns, trimming hedges, and installing sprinkler systems.
Are you overwhelmed yet?
A property manager may cost you around 4 to 10% of your total rental income per week.  But, you'll also find that in most cases, fees paid to a property management company are tax-deductible. Your property manager can advise you on this as well, helping you understand all the deductions you can claim, and organizing the forms and documentation you'll need.
The biggest advantage to hiring good corporate property management – whether it be in Honolulu, Waterloo, or San Antonio? You get to sit back and enjoy the security of knowing your property is in capable hands. You get to focus on the next property you want to buy. So you can make even more money.
And think on this – you have your stock portfolio handled professionally, why should it be any different with your real estate investments? Purchasing corporate property can provide a robust income stream for a very long time. When you use a professional property manager, you'll enjoy a safe investment as well as peace of mind. And that is worth every dollar you pay!