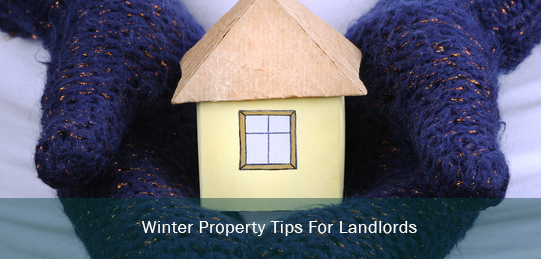 Winter can be a magical time of year for most children. However, for adults, winters in Canada tend to be a more troublesome time of year for many reasons. It is cold, there's lots of snow, and everything seems to work and move slower. It's even more difficult for landlords, who typically have more to worry about on their properties in winter than any other season. If you're a landlord and happen to be situated in or around Waterloo, maybe it's time to take it easy; consider letting a professional residential property management company like Latitude Properties Limited worry instead.
Traditional Maintenance Tips For Landlords During Winter
Landlords typically have numerous duties to attend to before winter sets in. Among these duties, several maintenance tips are crucial:
Service furnace/boilers on your property

Inspect the seals on doors and windows

Inspect your property for openings and cracks

Inspect the insulation

Come up with a snow removal plan

Change batteries in digital thermostats

Check the trees surrounding your property for rot or hazardous branches

Clean the gutters

Remind tenants to keep the heat on even if they're departing for a period of time in order to avoid pipes freezing
Performing all of these should not be considered occasional activities, but rather a landlord's due diligence. These preventatives can not only keep your property running smoothly in the winter, but will likely also keep your tenants happy.
The Advantages Of Hiring A Professional Residential Property Management Company In Waterloo
When it comes to cost-effective and efficient residential property management, it is no secret that a multi-trade, reliable and experienced 24/7 general contracting division is essential. With Latitude Properties Limited, there are three things you can expect from its Latitude General Contracting Division: dependable service, scheduled completion and quality craftsmanship.
In addition to placing a particular emphasis on worker, site and tenant security and safety, the Latitude GC Division welcomes projects that range from new construction and additions to renovations. It excels at general contracting, project management & consulting and maintenance alike. Regardless of the type of property or job, rest assured that Latitude GC Division offers expertise and reliability.
What Can You Expect From Latitude Properties Limited As Your Waterloo Residential Property Management Company Of Choice?
With regards to maintenance of our clients' properties, our GC Division offers a diverse range of expertise in services, trades, and construction. Examples include:
Janitorial/cleaning

Decks/fences

Landscaping

Roofing

Doors/windows

E.F.I.S.

Fascia/siding

Waterproofing

Concrete

Masonry

Plumbing

HVAC

Electrical

Cabinetry

Flooring

Acoustical

Painting

Plaster/Drywall

Carpentry

Demolition
Simplicity is another hugely important aspect of choosing Latitude Properties Limited. Regardless of your particular property management needs, all it takes is one call to arrange everything and everyone you require for a project. Similarly, our Latitude GC Division saves you time and money by understanding and learning your property construction and design and then applying an immediate solution irrespective of the type of challenge in question.
Most importantly, by getting to know your business/tenants, our GC Division also learns how to keep the necessary interruptions to a bare minimum. All in all, when it comes to Waterloo residential property management companies, rest assured that here at Latitude Properties Limited we consider each client family and treat their properties in a similar fashion.