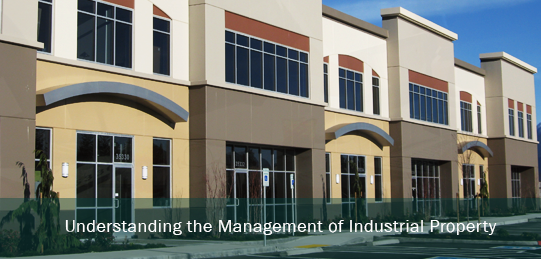 There's residential property management, and there's commercial property management. Commercial property management is divided into several different categories, one of which is Industrial Property Management. Drilling down further, industrial property itself is divided into several areas. An understanding of each of these and their unique qualities goes a long way toward knowing how to manage each of them properly whether they're located in Duluth, Minnesota, or Waterloo, Ontario.
Light Assembly: this is a simple property; in most cases it's quite easy to reconfigure; mostly used for a combination of office space, storage, and product assembly
Flex Warehouse: this space is also easily transformed; it's usually grouped in single-story industrial parks; typically it includes a blend of office and factory space
Businesses in these properties may include small scale distribution companies, research laboratories, tech or telecom businesses; pay careful attention to the lease contract to ensure tenant improvements don't infringe on long-term flexibility
Bulk Warehouse: these are large properties, somewhere between 40 thousand and 1 million square feet in size; often used for regional distribution of products; their focus is storing, sorting and moving products between destinations; it's critical that trucks have easy access to enter and exit highways
Heavy Manufacturing (Plants/Factories): this includes most large manufacturers; usually heavily customized with machinery; major renovations would be necessary to re-tool this property for another tenant
Some Mining and Shipping Operations are also included under Industrial Property.
For these, keep updated on the latest advances in technology as pertains to each specific industry – from distribution technology for the warehouse as well as robotics, improved clear heights, and cross-docking proficiencies; keep abreast of new environmental requirements for heavy manufacturing
Key to successful industrial property management is a working knowledge of all of the machinery, equipment, materials and tools for each property. It's important to know the government sales regulations, policies, and methods that apply to each as well. Industrial property management companies must also have people with an extensive knowledge of contract provisions, able to understand and apply contract clauses and government procurement regulations when necessary. It's also essential to keep a finger on the pulse of local market trends and needs.
Industrial property management is both diverse and complicated. Smaller companies are best off focusing on one type such as light assembly or bulk warehouses. Larger management companies should have teams of knowledgeable experts to focus on each area of specialization. This will ensure all aspects are handled efficiently and, most important of all, cost effectively.