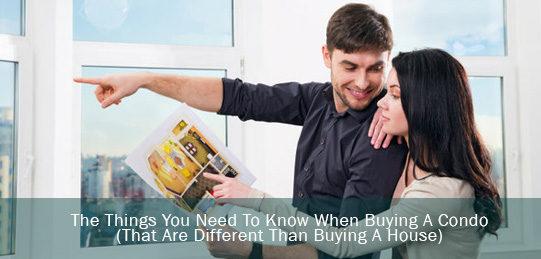 If you're thinking about downsizing from a house to a condominium, you should be aware that both have their advantages and disadvantages. The process itself is fairly straightforward; however, you need to be aware of certain considerations that go along with changing your residence. Whether it's buying a condo or a house, things like your available budget, the condition, location, layout, size of the condo are all important elements when weighing your options, and particularly so when it comes to Waterloo property management.
However, switching to the condominium lifestyle carries with it additional factors that aren't present when looking to get your hands on a house. Typically, condos have rules regarding things like drapes, decorations, barbecues, balcony furniture, hardwood floors, pets, and noise. These rules will vary from one condo to another, which is why you'd best take them into account when searching.
The key thing to remember here is that when you do find a condominium you're really into, ensure any offer you submit is conditional on a review of the status certificate. This certificate includes a significant amount of crucial information about the condo itself and the condominium corporation is required to issue it on request. Moreover, another reason why the document is so important is that the information it contains is characteristic of condos – meaning it doesn't appear when purchasing a house.
Parking arrangements are one example of information you'll be privy to upon reviewing the status certificate. If the condo includes a parking space, the certificate will tell you whether you're the one who owns it or if it's a corporate-owned common element. Another important thing you'll be able to learn from the status certificate is the renter/owner mix in the building. The number of units in the building rented out by owners is a piece of information closely guarded by the condo corporation. Knowing this is important, because a place where most owners occupy their condos may be the kind of community you feel at home at.
Furthermore, it's crucial to know the utilities you'll be responsible for, as well as the common element fees, both of which are listed in the status certificate. The former refers to knowing if each unit has its own water and hydro meters or if there is one set of meters for the entire building with everyone sharing the costs equally. The latter entails services like snow removal, landscaping, building maintenance and the like.
Lastly, the status certificate is also where you'll find the financial records for the condo corporation and the bylaws and rules you'll have to follow. The financial records will most likely include the most recent budget, as well as the balance of the corporation's reserve fund. This is vital information because if the future holds costly repairs, any insufficient cash in the reserve fund could bring about a steep increase in your condo fees.
As for the rules and bylaws, you're expected to follow, you'd be unwise to sneak in pets and the like because the rules will probably be enforced by the condominium's board of directors. Instead, you'd best continue your search for a more suitable option. All in all, buying a condo with Waterloo property management in mind can at times be frustrating because it's seemingly more work than buying a house; however, nothing measures up to the feeling of a job well done (in your brand new condominium).