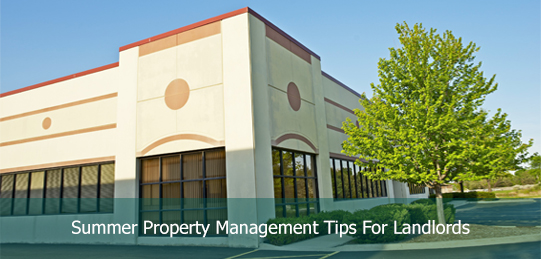 There's an old saying among landlords that goes, "preventative maintenance beats reactive maintenance any day." Indeed, the quality of your property is best maintained with small and consistent investments that save both money and time in the long term. Good corporate property management means avoiding headaches that surround unexpected fixes. Among the many property management tricks and tips a landlord can use to get the best value from their property, here are three that are important:
Pests

Electrical units & air conditioner

Plant growth
Pests
Any rental has the potential of being plagued by insects, which is why it is important to take precautions to curb the problem before it grows into a big infestation. These precautions can involve a wide array of activities. Examples include repairing property screens and windows, as tears in either one can allow bugs to invade the property. In order to avoid the issue altogether, it's important to continuously check and make these small repairs.
Electrical Units & Air Conditioner
It is considered the good standard practice to replace AC filters on a monthly basis. Unit filters need to be fresh both before and after the summer heat, as this step is crucial for increasing the life of your systems. When looking to keep your pockets fuller by avoiding early system failures, it's important to replace filters and complete the annual servicing of the units before the brutal summer heat hits. In order to avoid fire hazards and be thorough in ensuring good corporate property management, also check other electrical features for damage, in addition to your AC units.
Plant Growth
Damage caused by the roots of small weeds and tree shoots can be pricey, even though they may look harmless at first. The summer months are the ideal time of year for regular property walk-through to ensure no concrete surfaces have growth occurring beneath them. If you don't tackle these activities on a regular basis, you could be left with costly resurfacing and pavement fixes due to overgrowth. Another thing to pay attention to is growth near or by power lines or AC units, as well as encroaching on walls or houses of others' properties. An important part of your summer task list should be to keep your landscaping in check.
Need Help With Summer Property Maintenance? Get In Touch With Latitude Properties
When it comes to having to deal with multiple unexpected fixes and maintenance requests, it can be a stressful and overwhelming situation. If you're in need of help, simply get in touch with a professional property manager at Latitude Properties Limited. Latitude is home to an A+ team of experienced professional property managers who have years of solving maintenance problems successfully behind them. Corporate property management requires knowledge, experience and time. Hire a professional property manager today and let the experts keep your property in check throughout the year.