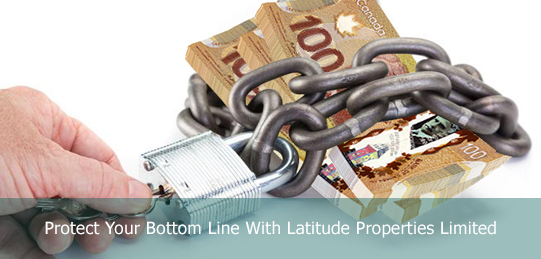 Investors often fail to realize a number of different aspects of managing real estate properties. Regardless, it is clear that rental property is a smart financial investment. Investors who believe that it is a smart decision to become landlords at the same time frequently come across a number of common, yet completely avoidable mistakes. Industrial real estate property management is complicated enough as it is, which is why learning from these mistakes and doing your best to avoid them is a wise choice.
Industrial Real Estate Property Management: The Most Common Mistakes
Here are the most common mistakes that can be easily avoided by hiring professional industrial real estate property management services:
Lax tenant qualification

High tenant turnover

Neglecting inspections

Overlooked or inefficient maintenance

Poor rental property selection

Confrontational or negative personal interactions with tenants

Failure to choose a property management company carefully
How Can These Common Mistakes Affect Your Bottom Line?
Residential, commercial and industrial real estate properties for rent can be a great financial investment if they are managed well. However, the most common problem with most new investors is that they do not fully understand the risks and complexities of managing properties and tenants on their own. This can impact the investors' bottom line, especially if they persist and don't recognize the urgency of changing strategies and seeking the help of a professional. When it comes to professional property management services, one of the best choices out there is the expert team at Latitude Properties Limited.
How Does Latitude Properties, Ltd. Manage Your Property?
The team of experts at Latitude Properties are well aware of the common mistakes that happen to most new and numerous experienced real estate investors. That is exactly why they work so hard to avoid them. Your property is safe in the hands of the professionals at Latitude because they consider investors to be partners and not mere clients. Rest assured that hiring Latitude Properties' professional services of residential, commercial and industrial real estate property management is the right choice.
Why Choose Latitude Properties, Ltd.?
There are many reasons why Latitude should be on your mind when searching for professional industrial real estate property management services. Latitude Properties Limited is a company that puts an emphasis on professionalism and reliability. Available at all times, the friendly team of managers at Latitude cares for your property as their own. Contact them today and enter a long-lasting and highly lucrative partnership.