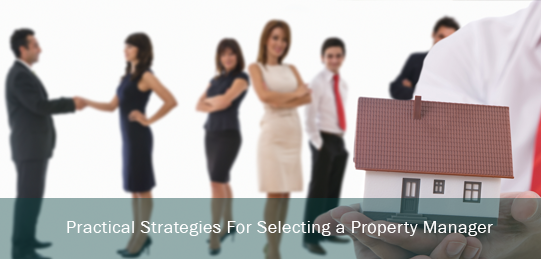 When you own real estate that is used as a rental property, you will find that having a qualified property manager working for you is essential. Whether you own one or multiple properties, a real estate property management company will be able to offer you the services you need to be successful. Tenants expect a certain level of service when it comes to renting a commercial or residential piece of property. It is essential that you choose the right individual or team to take care of your properties for a quality result.
Finding the Right Management Team
When you are on the search for a property manager, the first thing to look for is experience. An individual or team with experience will know how to market your properties as well as handle tenants. With experience, comes knowledge and if you are new to the property investment world, you can certainly benefit from the know-how of an experienced property manager.
It is also important to consider customer service capabilities. A property manager needs to know how to handle tenants, from the easiest of clients to the most difficult. As the property manager, they need to be able to streamline any problems or issues that may take place within your rental properties.
The goal is to have someone who takes on the role to oversee your property. This individual or team will be responsible for the upkeep of the property as well as taking in monthly rent payments, handling repairs and maintenance, complaints, etc. By having someone in this position that you can trust, it enables you to focus on other areas of your business.
Do a Little Research
As you begin your search for a property management service company, do a little research. Find out which companies in your area offer the best services and have the highest ratings. You can even reach out to people you know who own investment properties and find out which companies they use. By getting to know what options are available and looking into customer feedback, you will be able to locate a company that can help you succeed with your investment properties.
Do not be afraid to ask questions and interview potential property managers. You are looking to hire someone to take care of your investments and this is a big deal! Make a list of questions and information you wish to acquire and contact the individual directly. Get a sense of what they offer as well as their personality. Most people know right away if they will get along with someone, you will be working closely with this person in regards to your investments. Do your research so you can make a good decision when it comes to hiring the person who will take care of your properties.
At Latitude Properties, we would like to take care of your investments. We specialize in providing management services for commercial and residential properties, helping you maximize your investment.