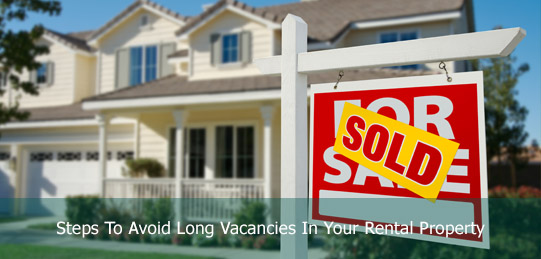 You lose money every single day if you own a rental property and your tenant moves out. When you consider the fact that, unless you have a strong marketing plan, the average vacancy lasts between two and three months, it becomes obvious that your bottom line is in danger. Inexperienced property owners often don't have the knowledge or resources to quickly rent their property. As a result, they end up with more vacancy days than needed. If you are struggling with long vacancies and are situated around Kitchener, rest assured that professional Kitchener residential property management services are the best option for you.
Kitchener Residential Property Management: What You Can Do To Avoid Long Vacancies
If you are convinced that the DIY approach to managing your Kitchener residential property is the way to go, then you should also know about certain steps you can use to minimize the chances of long vacancies. They include:
Getting the rental property ready for new tenants

Identifying the rate that will help you get new tenants quickly

Marketing the property across numerous channels at the same time

Communicating with potential tenants

Showing your rental property to interested and potential tenants
Preparing The Rental Property For New Tenants
The first step in getting rid of unnecessary vacancy days is getting the rental property in perfect condition for new tenants. This is a process that includes different activities, such as lockbox installation, professional re-keying and expert help with anything else that might be necessary to get the property 100% ready for its new occupants.
Identifying The Best And Most Appropriate Rate For Your Property
The best rate for you is likely not going to be the best or most appealing rate on the market. This is another important step for avoiding long vacancy days at your Kitchener residential property. Deciding on the best rental price when managing your own property is best done with local expertise and a professional evaluation. Finding the best rate is often a compromise between profitability and the speed of getting a new tenant, so pay attention to this step.
Multiple Channel Property Marketing
The simplest way to get word of your new and available property to as many potential tenants as possible is to advertise it across as many marketing channels as possible at the same time. This can be done by using free advertising on a number of the most visited rental websites, for example. This kind of strategy also attracts many more tenants than usual. That is why it is important to collect as many applications as possible so that you are able to find only the most qualified tenants.
Communicating With Potential Tenants
Because there is hardly ever a shortage of interested tenants, your rental property is guaranteed to attract attention. Proper, detailed and frequent communication is the best way to get the word out to the largest number of potential tenants about what your rental property has to offer. This is exactly why it is a good idea to post yard signs throughout your property, which will invite interested parties to call or text 24/7 for more information. You can tackle this job yourself, though you should keep in mind that professional Kitchener residential property management services include this activity as well.
Showing Your Rental Property To Interested Potential Tenants
After communicating with numerous parties interested in learning more about your rental property, the next step is to schedule showings for the most serious ones. The most important part here is to respond quickly so that the prospective tenants don't lose interest or think you aren't serious about renting your property. Showing your property to interested tenants is a natural continuation of communicating with them. If you are concerned about doing this the right way, you can always seek the help of a professional property management company like Latitude Properties Limited, whose team of experienced agents and property managers is at your disposal.
Latitude Properties Limited: Your Kitchener Residential Property Management Company Of Choice
Saving time and keeping headaches away while protecting your cash flow is the single largest advantage of using professional property management services. If you want to minimize stress but still remain in the property investment business, entrust your Kitchener residential property to Latitude Properties Limited. The expert team of property managers at Latitude treats your property as their own. Contact them today and rid yourself of unnecessary property management stress.
Related Post: Part 2: Final Steps To Avoid A Long Vacancy In Your Rental Property