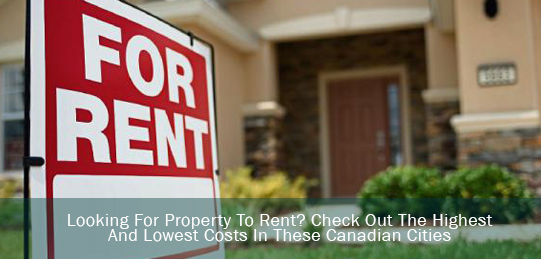 If you've started looking for a rental with residential property management services, chances are you already know that Canada's real estate market is showing signs of stabilization in various cities. This is most likely because of policy measures on housing by the Canadian government in recent years. But, several major cities are still showing signs of increasing home prices for apartment rentals, condos, and houses. Among these major cities, Toronto and Vancouver are most notable examples.
How Do Professional Services In Residential Property Management Work To Your Advantage?
Regardless of where you're looking to find a property for rent, keep in mind that it pays to search smarter, not harder. This means that, while the DIY approach does have its benefits, it also has an equal number, if not more, downsides. True, it is the cheaper way to conduct your search, but can be very time consuming and nerve-racking. On the other hand, a building with  property management services may cost more at first, but they are more than worth it in the long run.
When talking about reliable and effective property management, rest assured that Latitude Properties Ltd. is a shining example. Offering numerous commercial and residential real estate options, Latitude is one of Canada's most prolific suppliers of both affordable and luxurious office spaces, condos and homes.
Some Stats To Help You With Your Decision
In case you're still undecided about where you want to relocate or search for a property for rent, below are several comparisons of the most expensive cities in Ontario (average and real-time rent prices). Data courtesy of RentSeeker.ca and the Canada Mortgage and Housing Corporation (CMHC).
Some Of The Most Expensive Cities in Ontario:
      

Oakville, Ontario (Bachelor: $977, 1 Bed: $1,214, 2 Bed: $1,423, 3 Bed: $1,714);

      

Toronto, Ontario (Bachelor: $957, 1 Bed: $1,132, 2 Bed: $1,327, 3 Bed: $1,515);

      

Richmond Hill, Ontario (Bachelor: $909, 1 Bed: $1,134, 2 Bed: $1,322, 3 Bed: $1,488);

      

Mississauga, Ontario (Bachelor: $866, 1 Bed: $1,109, 2 Bed: $1,276, 3 Bed: $1,419).
Latitude Properties Ltd. Is The Way To Go With Professional
Finding a suitable property for rent is not only a time-consuming process but also has long-term implications on one's daily life. The main advantage with using a property management service for finding your rental is the fact that they do all the heavy lifting. In such situations, all you have to do is make the decision between several great alternatives. Working with professionals such as Latitude Properties Ltd. is a win-win situation that works out to both the company's and your advantage. Contact Latitude today and choose between a number of prime real estate options suited for any budget.