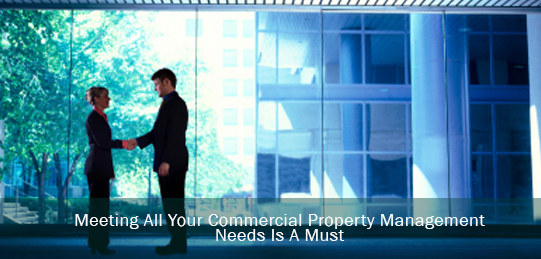 Corporate or commercial property is routinely identified as the second biggest cost within a business organization after staff. Managing commercial properties involves activities such as the operation, control, and oversight of real estate used for corporate or commercial purposes. Considering such significance, it makes sense to hire the services of a commercial property management professional in order to ensure there are no issues or problems with this all-important activity. If planning to outsource some or all of your corporate property management requirements, make sure to consider Latitude Properties Limited.
Why Should You Count On Latitude For Commercial Property Management Services
When it comes to corporate property management, the longstanding motto of Latitude Properties Limited is "The Right Place With The Right People." This is not a mere figure of speech, as Latitude takes pride in offering not only experience and expertise but an out-of-the-box approach to problem-solving as well.
More precisely, our approach to commercial property management allows numerous benefits to our clients. First and foremost, we are more than happy to manage a plethora of different commercial and corporate properties, such as:
Industrial buildings

Strip malls

Vacant land

Developed lands

Factories

Research facilities

Office buildings

Institutional buildings

Professional buildings

Multi-use sites
Additional Benefits Of Putting Your Trust In Latitude Properties Limited
We invite you to put our company's successful track record to the test. Count on our expert commercial property management services to accomplish these and many other benefits:
Reducing energy costs by increasing the sustainability with which your buildings operate;

Performing regular and scheduled inspections, overseeing necessary repairs and maintenance, conducting efficient daily building operations and preparing monthly reports & ongoing budgets.

Improving valuation, ROI, and occupancy by supplying integrated real estate solutions.

Delivering integrated real estate management services custom tailored to your business goals and needs.
The Result Of Such Detailed Services In Commercial Property Management?
Overall, Latitude Properties Limited takes great pride in the end result of such custom tailored services for each client, which is that the buildings in our care are more productive. Thanks to our unique approach, Latitude buildings are operated efficiently, effectively, reliably, safely and with minimal costs.
Latitude Properties Limited places a special focus on industrial buildings, truck terminals, freezer & cold storage facilities and retail plazas. However, we also proudly manage many small, medium and large business facilities, many of which are either in light industry or qualify as high tech industrial properties. Contact Latitude today and let us do the heavy lifting. We treat our clients as friends and their corporate properties as our own.