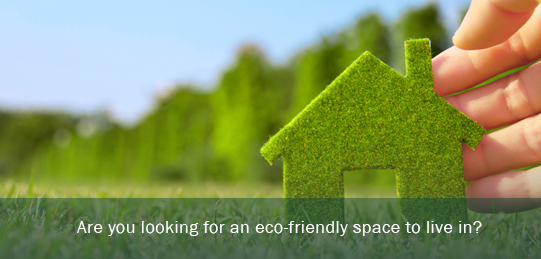 When owning a condo building, you know that you have the ability to generate income by renting out each individual condo. With a quality property management team in place, plus comfort amenities and nice features, you can earn a nice return on your investment. However, today's renters are looking for something more. Renters today want to see eco-friendly features and amenities in their apartment or condo rentals. There are many ways you can make your condo property more eco-friendly, to cater to this new niche and help the environment in the process.
LEED
The term LEED stands for Leadership in Energy and Environmental Design. Many renters or condo owners in today's market are searching for buildings that have LEED certification. This means that the design of the building coincides with eco-friendly additions that are completed during the construction phase or renovations. The LEED system was created by the Canadian Green Building Council to monitor the conditions of construction as well as help to promote eco-friendly housing in the region. With LEED certification, condo buildings are able to achieve higher performance as well as sustainability throughout every step of the process via green design, construction, etc.
The rating system of LEED has 5 criteria that must be met: Sustainable Site Development, Water Efficiency, Energy Efficiency, Material Selection and Indoor Environmental Quality. Based on points earned, buildings will be named LEED certified as well as Silver, Gold or Platinum.
Changes You Can Make
As a condo property owner, there are changes you can make that will assist in helping you earn LEED certification or simply become more eco-friendly to appeal to a new group of renters. Energy efficiency is a big deal for renters and by following LEED standards, you can see great energy savings within your building. This includes energy efficient heating and cooling along with using low volatile organic compound paints, low-emissivity argon filled windows, etc. These simple changes can lead to better energy efficiency throughout the building and can be used as features to attract renters.
Water efficiency is also important. Water is used quite often when you have a condo building as each unit is occupied and using water for showers, cleaning, etc. Changes can be made to the property such as low flow toilets and faucets to conserve more water.
When you make eco-friendly changes to your condo property, you have the ability to cater to a new set of renters but you also have a higher resale value if you ever want to rid yourself of the property, especially if you gain LEED certification. In Toronto, condo units have soared in value with the addition of LEED certification. Many properties will sell 5 to 14 percent more than if they do not have eco-friendly features.
Learn how you can change your condo building to offer more eco-friendly features and you may find that your condos are constantly in demand. For assistance in managing your condo properties, contact our team at Latitude Properties. We are happy to assist you with property management services, for condos and many other rental spaces.