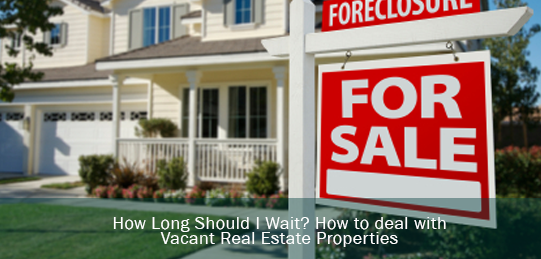 Using real estate as rental property is a process that many individuals use in order to make money. Residential real estate, vacation homes and even commercial property can be a solid investment when used as rental property. Property renting can provide a steady stream of income but what do you do when your property is vacated? While monthly rent payments will pay the bills, it can be detrimental to your finances when you lose a regular tenant. Below are a few tips on how to deal with vacant real estate properties to maintain your investments.
Assess Your Property
To begin, you will need to assess your property. Once a tenant decides to vacate the premises, reevaluate your property. This is a time when you can consider upgrades or changes to the home or commercial business. Upgrades such as new flooring or fixtures can help to increase the amount you can charge for rent. Tenants often spend years in the same place. You may have been charging a lower amount than what you could earn now. Consider upgrading the property and charging more rent to earn more income with your next tenant.
You should also assess the property to ensure everything is in working order. Check electricity, plumbing, HVAC and other items of the property to ensure it is ready for the next tenant.
Consider the Demographic
Since the property is empty, it is a good time to consider the demographic in which you will be renting to. Is your property a condo in a busy downtown area? Perhaps you own a residential property in a school neighborhood? Consider the demographic where your property is located to be able to appeal to the right tenant. You want to advertise your space to the right client so that you can find a tenant that will stick around for quite some time.
Reevaluate Property Management
With residential property management, you have a team of individuals who oversee your properties. If you do not currently work with a management team, now is a good time to consider hiring a company to manage your properties. Property management services include rent collection, contract agreements, maintenance and upkeep. The stress of taking care of your property is off your shoulders and now in the hands of capable customer service managers.
It is not wise to let your property stay empty for too long as you will be losing money. However, take time to reevaluate your properties and find how you can make even more money with your investment.
At Latitude Properties, we strive to offer only the best management services to ensure that your properties are a success. We specialize in residential and commercial property needs with an experienced and trained staff to assist with all your property needs. Contact our office today to find out more about our service options and schedule a consultation for service.