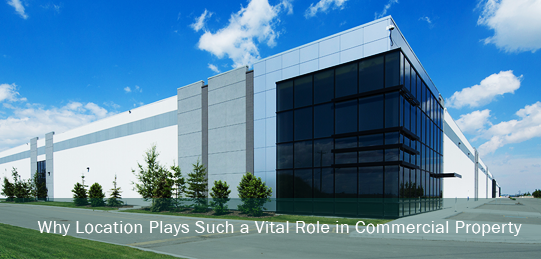 When it comes to investing in commercial property, location is a key component. The location of the property will determine if a business will choose to rent or pass the facility by. Any commercial property management specialist will tell you that when the location is bad, it can be hard to find renters to bring their business to the property. Read on to find out just why the location of commercial property is so important.
Function
To begin, the function of the site is essential. The location of the property will dictate how a business will be able to function. For many businesses, they need their rental property to be located near a main road in order to see better sales or be better able to transport goods. For example, a manufacturing facility needs to be able to have a large commercial space in a prime spot so they can transport goods and have access to their delivery spots with ease. Think about how the property can be used before making your investment to ensure the property is in an ideal location.
Zoning
Another factor involving location is zoning. Not every area of the city has the ability to accommodate every type of business based on zoning by-laws. You must know how the property is zoned before making an investment. It would be horrible to invest in a property for a coffee shop, such as a building located near an office complex or college, only to find out the property is zoned residential.
Before making a property purchase, be sure to visit the zoning by-law office to see how the property stands. Special provisions can be included so you may find the building can be used as you see fit. It is always smart to check so that you can make the right decision with your investment.
Quality
It is also important to note the quality of the location. While some areas might be up and coming, others are just the bad side of town. You want to invest in good areas where business owners want to be located so that you can make a profit. Take a look at areas that are known for the types of businesses you are interested in attracting or areas that you know will be appealing to business owners. This way, you will be able to fill vacancies at any time, rather than going for months without a renter onsite.
These are just a few tips to follow when investing in commercial real estate. When using the property for rental income, you want to think like a renter before investing. You want to be sure that you know renters will find the location viable and zoning laws are congruent with what type of business will be offered onsite to ensure success.
At Latitude Properties, we offer quality commercial property management services to help you stay on track with your investments. Let us help you find new properties for investing as well as handle the intricacies of dealing with tenants and the upkeep of your properties.