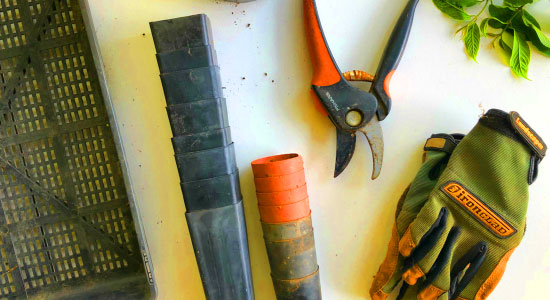 Spring is the most dangerous season when it comes to floods, no matter what kind of property you own. Of course, the maintenance of commercial and corporate buildings is a bit harder than that of private homes and residences. In order to help you out with this time-consuming task, corporate property management companies offer a wide range of services which will keep your building in great shape.
Preparations Before Winter
One of the best things you can do in order to avoid flooding in the spring is to start preparing beforehand. Commercial property management services are now widely available and they offer detailed checks and consultations during which they asses the current state of your property and any areas that need improvement. It is recommended to use the services of such companies when trying to prepare a big commercial property for the winter, otherwise, you will have to dedicate a tremendous amount of your time to inspect every corner of it.
Meanwhile, if you hire a team of professional landscapers and property managers they will be able to do this work in a more effective manner.
Spring is coming
If you didn't manage to organize your commercial or corporate property management before winter, it is not too late. There are many things you can do just before spring comes in order to improve the condition of your property and safeguard it against spring floods. A good start is to clean any debris and overgrown plants around your property, as these are the first thing to cause clogs in your drainage system.
Another important step you can take in order to take care of your property after a harsh winter is to clean all open spaces and powerwash any pavement and asphalt areas. This will give you a clean start of the year, and also help prevent clogs and overflowing of the drainage system around your property.
Last, but probably the most important thing you have to do is start planning your landscaping. This is an essential part of the management of any corporate or commercial property as plants and turf are additions that can improve the state of your property greatly. Not only that, but an abundance of flora around your lot will serve as a natural drainage system for any excess water coming your way during the spring.
Getting Help from the Professionals
Once spring comes it is even more important that you consult a commercial property management service so that you can be absolutely sure your landscaping and preparation will be executed in the best way possible. While we outlined the most important steps you need to take in order to ensure a successful beginning of the year for your land, there are many more little things that need the attention of specialists.
Using the services of a specialized team of landscapers and property managers can save you a lot of hassle when it comes to keeping your property in top shape. They work fast and consider everything necessary to make your land a perfect little piece of commercial heaven. This includes everything ranging from safety and flood prevention to design and gardening.