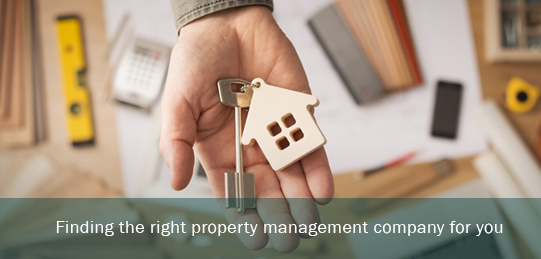 Once you begin to invest in rental property, you may soon find yourself overwhelmed. From dealing with the tenant needs to property upkeep, you can easily become very busy. With a residential property management company in place, you have a team in place that can assist you, taking the burden of day to day responsibilities off your shoulders. Learn if you need a property manager as well as what characteristics to look for below.
Do you need help?
Not all property owners of rental buildings will need a property management firm but most find it does help to have someone helping to manage the rental units. If you have multiple properties or several rental units, then you can definitely benefit from management assistance. If you have a full time job, then you may have trouble overseeing the properties. You also might want to consider having a property management team in place in order to have a bit of separation from you and the tenants. Overall, if you find yourself struggling to keep up with tenant or property demands, then you need help.
How to find a property management company
There are many ways in which to find the right property management company for your needs. To begin, you can ask for referrals. Speak to other property owners in the area and find out who they work with. Ask what they like and don't like about the company they use. You can also ask the agent that helped you purchase the property as they may suggest a management group to work with.
Online reviews of property management companies can also be helpful. Look for companies in your area and then search for reviews. You should be able to find honest answers on Facebook or review sites.
It is also important to interview the property management company that you are interested in to see what they can provide. When meeting with the company, find out their pricing structure for services. Evaluate what several companies offer to get the best service options while still staying on a budget.
Ask important questions like what is included in the fee as well as what services are offered aside from basic management. Usually, the fee charged is 5 to 12 percent of the monthly rental income, but this is dependent on the services offered. You want to know what is included in the base fee such as listing a unit for rent, traveling to the property for inspections, etc.
By doing your research, you are better equipped to make a decision in regards to hiring a property management company. Do your homework and you will make the correct decision!
At Latitude Properties, we can easily assist with all your rental property needs. Contact our company today to schedule a consultation to see what we can provide you.