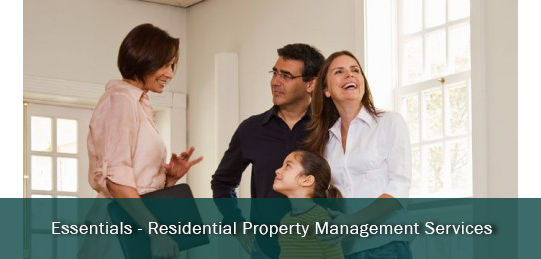 When you look for and hire a residential property management service, you're looking for someone to handle your real estate investment, to keep it safe and help it to grow in value. It's important to get the right company for the job, the right people to handle your real estate. If you're a first time investor, how do you know what 'doing a good job' means? What are the essentials, when it comes to a residential property management service?
Effective Marketing: Good residential property management services know how to attract the best type of tenant to your property, whether it's a house, duplex, condo, apartment, or townhouse. They'll take great pictures and write an enticing advertisement, then post it in a variety of places, including the internet.  Next, they'll book showings and show the location to potential tenants, making sure to highlight the best points.
Choosing Good Tenants: Once the applications are in, then the screening process begins. This is very important. It's essential to verify all information on the application and perform a background check confirming: income, employment details, credit rating, and past rental history. A good residential property management company watches out for 'red flags' making sure you'll get tenants who will pay their rent and take care of the property.
Efficient Money Handling: Your service needs to have a process in place for collecting rent, handling recurring financial expenses, and keeping careful records of your earnings and expenditures. They'll be able to streamline the handling of your income and taxes. They should understand the importance of cash flow and make sure you get your money quickly and regularly.
Effective Maintenance: A responsive service keeps tenants happy, and the property maintained. Both are key to ensuring the long-term health of your real estate. Problems should be resolved quickly. There should also be systems in place for routine and on-going preventative maintenance. A good residential property management service has its own crew, plus a network of trusted local contractors.
Up-to-Date Legal Knowledge: This includes everything from handling evictions, to dealing with illegal activity to Fair Housing laws – and everything in between. It's important that a residential property management service knows, understands and abides by the latest, provincial, federal, or state laws and legislation that apply to a rental property. They should be able to advise you in a legal dispute or litigation, and refer you to a lawyer if needed.
Good Communication: This is an integral essential. Varied and open lines of communication gets things done, makes sure people are informed, and keeps people satisfied whether they be tenant or owner. Your residential property management service should return your calls via the communications media most convenient to you – by text, email, phone, fax or letter – depending on the issue at hand within hours. They should also be available 24/7 to tenants for concerns, repairs and emergencies.
Consider several companies before you make a final decision. Do your research, talk to people, and look at past history – you'd be surprised what you can find out on the internet or over coffee!  Take your time, because when you find that residential property management company whose service encompasses all of these essentials, you're looking at another good investment – to safeguard your first investment, your property.