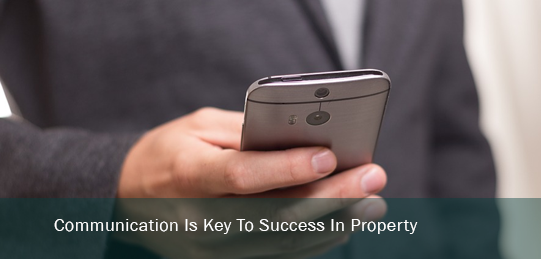 Exceptional communication is essential for any successful residential property management service. It's integral that everyone involved in a property understands what's expected of them and what the rules are, and that any problems are quickly dealt with diplomatically and professionally. It's a kind of balancing act, with the property manager acknowledging other peoples' perspectives – tenants, owners, employees, and contract workers – hearing what they're actually trying to say, and then finding the appropriate solution to any challenges presented.
SATISFYING INVESTORS
Clients rule your world. Seriously! Property managers must respond to a client's inquiry as soon as possible. A client doesn't care if you have other clients demanding your time. They only care about their investments, their properties. They want you to focus completely on them for as long as it takes to satisfy their current need or desire. So make them feel like they are the only one. Make them feel like their problems are the only things you're interested in. If there's a critical situation to deal with, let that client know immediately.
Investor satisfaction includes keeping clients up-to-date. A residential property management service should prepare and deliver two reports every month – a financial report, and a report summarizing the day to day workings of each and every property, including correspondence and documentation.
KEEPING TENANTS HAPPY
The tenant is, in effect, your customer. You need to keep them happy so they will continue to be your tenant. Begin a respectful relationship when they're still a prospective renter, with courtesy and listening to what they have to say. Once they're a tenant, continue this respect in ways like using 'sir' or 'ma'am' unless and until you both feel comfortable on a first name basis. Use open body language, don't cross your arms when talking to them, and maintain eye contact when listening carefully. Take notes, so as not to forget key details.
Make sure there's a 24/7 call center where tenants can be heard at any time of the day or night, especially when it comes to emergencies. Answer and return phone calls and reply to emails as soon as you're able to, and be available at specific times for in-person meetings. What seems like a lot of work at the beginning will pay off in the long run with long-term, happy tenants. And this makes your investors happy too!
MAINTAINING INTERNAL ORDER
Everyone must be on the same page to successfully negotiate the hectic, and occasionally frenzied, nature of this business. Critical to this is consistent and effective communications. Make all communications to employees and contract personnel clear, and concise. More details are better than fewer if it clarifies who should do what, and when. Schedule regular updates, to determine the progress of a job, so you can make alternate decisions if needed. Have accessible experts for advice or emergencies in areas such as accounting, human resources, engineering, etc.
Schedule regular meetings with your employees and contract workers to discuss changes and concerns, and invite input. Front line people see more about what goes on than you do. A quarterly newsletter is a good way to keep people updated or reminded about changes in procedure, or to introduce new people. And yes, you can afford a summer barbecue and Christmas party to help your people bond on a personal level, and let them know you appreciate them. You just don't have to break the bank to do it! This communicates a lot of good will, no matter what the season!
Communication is the grease that keeps the massive machine of residential property management services running smoothly. Remember – always – that you're interacting with people, and bring as much patience and skill as you can to your communications with them. Keep your clients feeling like they're number one. Strengthen your bond with tenants whenever you're with them. Let your employees and contract people know they are valued and appreciated. Keep communications open and flowing at all levels, and you will find that it ultimately impacts your bottom line in a very positive way!