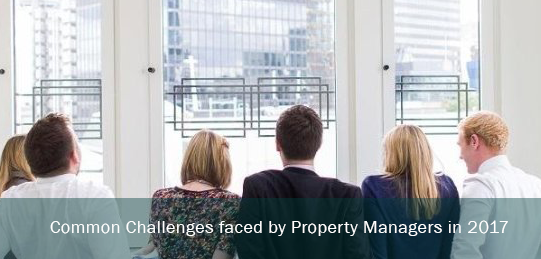 As a rental property manager, you will constantly face issues and challenges. For 2017, the real estate industry is booming which has created an ever-growing need for quality industry property management service as well as residential and commercial options. Property owners want someone in charge of their investments that will provide excellent service and help them to turn a profit. So what challenges should you expect as a rental property manager? Read on to see these common issues and what you can do to avoid them.
Bookkeeping
A big factor to being successful as a property manager is bookkeeping. Your bookkeeping skills need to be on point in order to properly keep track of every property of your client. If you fail to set up accounting software correctly or use the latest editions, then you can end up making mistakes with rental payments, taxes, etc. Be sure to use only the best rent manager's account software so that you can keep track of bookkeeping effectively.
Unexpected Maintenance Costs
At any time, a repair can be needed. Without a contingency plan, the property you manage may need repairs that cost a pretty penny and no way in which to pay them. Repairs are going to happen and emergency fixes have to happen right away such as a leaky roof or broken HVAC system. To avoid a major catastrophe, talk to the property owner and have them consider setting up a repair account. A separate account for repairs can be created and added to so that it creates a rainy day fund of sorts to take care of any major repair needs that can arise unexpectedly.
Complaints
One of the biggest challenges that property managers face today is resident complaints. The renters come to you when they have an issue and because people are different, you may find some renters to be pleasant while others are difficult. The challenge is learning how to relate to different people and provide quality solutions for any problems they have.
To face this challenge as a property management company, create a written plan for staff members on how to deal with complaints. Try to diffuse the issue by discussing with the renter over the telephone what is going on. If the complaint needs further attention, get the complaint in writing. This will also help to eliminate any picky renters who are just complaining to be complaining. Never dodge the issue and take complaints head on so that you can resolve the problem, keeping the renter happy in the process.
Overall, it is important to face any challenge with confidence. You are the property manager and you know what is best for the particular property. Handle problems with a clear head and positive attitude and you are sure to be successful.
If you are a property owner seeking quality property management services, then look no further than Latitude Properties. We are well-equipped to handle a variety of property types and offer full service management options to be of benefit to your real estate investments.