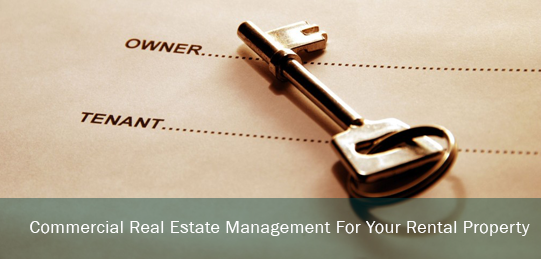 Owning commercial real estate can be beneficial from a rental standpoint. You can invest in major warehouses in an industrial district or stick to the smaller venues in a downtown region, all the while earning a profit by renting out the venues to local businesses. Commercial real estate can be quite lucrative but also time consuming. Having rental property means you have to be readily available for your tenants, something that can be difficult to do if you are constantly working on your career or investments. To properly serve your tenants, it is beneficial to work with a commercial rental property management company.
What is property management?
If you are new to the industry, you may be wondering what is property management? Companies that offer property management services step in and take over the managing of the facility. Such services would include finding new tenants, taking care of rental payment deposits and other fees, handling tenant complaints, seeing the repairs on the property are taken care of as well as maintenance. You would be tasking the property manager with the upkeep of your property as well as handling the rental aspects, leaving you with more time to do other things.
De-Stressing
When you own multiple commercial properties, it can become quite difficult to handle every issue that arises, especially if you are working by yourself. By having a property management team in place, you have individuals on call who can handle whatever takes place, from a major plumbing leak to the need for HVAC maintenance. You will be able to loosen up a bit, not tense up every time the phone rings thinking your tenants are needing something else yet again, and focus on other aspects of your business.
See Your Business Grow and Expand
By working with a rental property management company, you are essentially setting yourself up for success. You will be free to grow your business, expanding your investments further. Consider this. Let's say you own three commercial properties. You are handling the management of the properties on your own. You may find that you easily become overwhelmed with all the tasks at hand and have little free time with family and friends. You will be unable to expand due to not being able to cover all properties with a high level of service.
By hiring a management company, you have more hands on deck so to speak, individuals who can work on any problem that may arise as well as keeping your properties organized and in top condition. Meaning, you do not have to worry about constant calls or service jobs yourself, you are free to look for more investments, helping your real estate business to expand. This means more money in your pocket and even greater success!
Overall, it is important to work with a highly qualified management company when you own commercial real estate. To find out more about service options that you can trust, contact Latitude Properties today. At Latitude, your property will be managed by only the best in the business, providing quality customer service for every tenant.