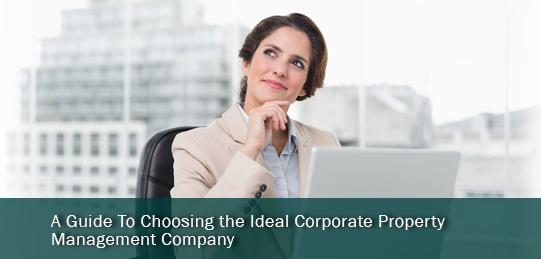 When it comes to corporate property, you need the best management you can get to enable your investments to grow at good steady rate. This means you need a corporate property management service which excels at the operation, control, and overseeing of your specific type of corporate real estate. There are certain things you should find out about a corporate property management service so you can judge whether or not they're the best service for you.
Don't just flick through the local list on a Google search. Speak to people you trust who are successful with their real estate dealings. Who do they use, and why? You also need to ask the right questions when you get down to investigating which specific service to use, as you'll probably get more than one referral. Here are a few things you should begin looking into before choosing your corporate property management service.
How long has this company been in the corporate property management business? Did it ever operate under another name – or other names?
You're best off with a company that's been operating for at least 5 years or more, but there have been some exceptional startups that make the grade right out of the gate! This is where 'word of mouth' is important. A good reference from a person whose business savvy you trust is worth more than reading about many years of business on a website. It's not a good sign if a company has changed its name – that's usually done to hide an unsavory history. This would be a company to avoid, unless it's under completely new management which has proven itself over a year or so.
Does this service handle your specific type of corporate property? If so, how much experience have they had?
There are definite benefits to using a company that focuses on your specific type of corporate property, be it industrial, shopping malls, apartment buildings, or bulk warehouses. Research them first to find out if they handle your type of investment property, and how many years they've done so. Try to visit some of their properties to see firsthand how they operate.
Do they have time to answer your questions, and are they able to?
Ask for a sit down, perhaps over a lunch, to discuss your investment. You've got to wonder if they don't seem to have time for you – are they too busy for you, are they too busy to take on any more properties, or are they trying to avoid answering any in-depth questions? If you do get some of their time, offer them some scenarios and ask how they would handle the situations. Look for clear, concise replies showing processes in place, a proactive response.
What specific services do they offer when it comes to corporate property management?
The term full-service can mean different things within the industry. Make sure you get a list of all services that are included in the fee being requested. Do they arrange preventative maintenance? Do they help with strategic planning? Do they have qualified local repair personnel on-call if their maintenance team is unable to handle major repairs or renovations within a reasonable amount of time? Ask if the price you are quoted includes all of this, or if there are additional charges.
This is just the beginning to whittle down the pool of corporate property management services you will eventually choose from. There's still more to be looked into before you finally make your choice. When you've got it down to 2-3 companies, you need to drill down deeper to see if they meet your specific requirements of quality, commitment, and communication. This will all be covered in 'A Guide to Choosing the Ideal Corporate Management Services – Part II'