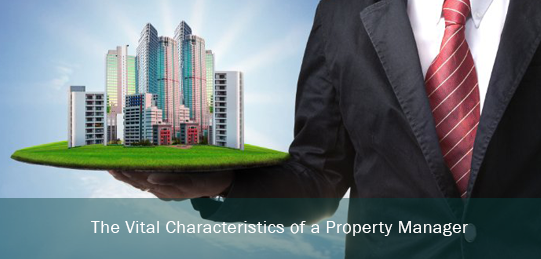 The job of a Real Estate Property Manager is not an easy one, but it can be a rewarding and satisfying career for the right person. This person must be able to thrive in a high stress environment, while juggling the many duties that keep both investors (owners) and tenants happy. They must have the following skills and characteristics in order to successfully handle this critical position at a successful property management service – whether you're located in Dallas, Texas or Kitchener, Ontario.
Good Communication Skills: Property Managers must interact with landlords, tenants, maintenance people, and owners. They must be able to communicate with each person on the level they need to be addressed on, and in the appropriate way. This person must also make themselves available, by phone, email, text, and in person. In doing so, he or she must be able to communicate clearly and concisely – verbally and in writing – while remaining calm and professional at all times.
Exceptional People Skills: A successful property manager must be the perfect diplomat when dealing with people on all levels. This includes co-workers, tenants, and clients. She or he must combine a friendly, positive attitude with being firm and fair. Patience and tolerance are also a must in dealing with problems and complaints. A key attribute is good negotiation skills when handling disgruntled tenants, as well as when convincing an owner that improvements or repairs are a necessary to maintain or increase the value of their property.
Multi-level Organizational Abilities: When things get busy – and they usually do – your property manager must be able to remain focused, able to prioritize and tick off all of the items on a daily must-do list. They should be able to micro-manage their time to fit in every person who needs to communicate with them, while organizing repairs, following up on late rental payments, and handling any unexpected issue that pops up during the day. Calm in the face of seeming chaos is what is needed.
Detail-Oriented: Attention to detail is a key attribute, integral to protecting both clients and tenants. Every piece of information on a rental application must be followed up on, every page of a lease must be perfect, and rents must be exact. Laws affecting plazas, apartment building and industrial properties must be adhered to, or a property management service could find itself in hot water. A good property manager handles it all, and doesn't miss a single item.
These are not the only abilities a good property manager must have. They also need follow-up skills to ensure things get done, they need problem-solving abilities to see potential difficulties and find solutions before they happen, and they need to be flexible, because this certainly is not a 9-to-5 job! A good property management service will also ensure that their property manager has the support they need and deserve, both in people, and in technology. It all goes part and parcel towards creating a quality organization!