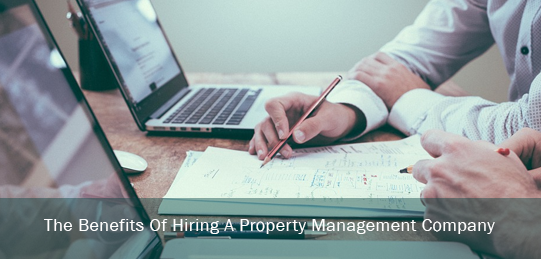 As always, residential real estate is one of the best areas of investment available! However, it entails a lot of work and commitment you may not want to be involved in. Finding and screening tenants, the day to day management of all of your properties, and making sure everything is in good working order is a 24-7 job in itself! That doesn't mean you can't take advantage of investing in real estate, it just means you need to find a good real estate property management company to handle it for you!
Choosing the best residential property management company for your needs saves you money, time, and a lot of headaches and sleepless nights! Here are just some of the benefits you'll enjoy:
Better Tenants: Experienced property management people know how to screen people, zeroing in on key information and analyzing it accurately to find the best tenants – ones who pay on time, stay longer, take care of the rental unit, and don't cause problems. Their know-how and legal knowledge also protect you from rental scams and discrimination lawsuits.
Keeping Tenants Longer: Good residential property management companies have an effective and efficient tenant retention policy to keep tenants happy and wanting to stay. This policy will include responding quickly to tenant concerns or complaints, and maintaining the property appropriately – inside and outside. The longer they stay, the more your investment will produce.
Efficient Rent Collection: You need to maintain consistent cash-flow and that means collecting rent on time every month. Tenants need to know that this is not negotiable. Your property manager is the one who nags tenants who pay late, listens to all of their excuses, and lays the law down – eviction – when there is non-payment. You don't need to be involved.
Consistent Property Maintenance: This not only keeps your tenants happy, but preserves and, in many cases, increases the value of your property! A good real estate property management company has experienced maintenance people as well as a local network of contractors who can handle everything from lawn cutting to appliance repair to window replacement, and more.
Handling Paperwork & Taxes: Both are tedious but necessary and must be kept strictly up-to-date. The more properties you own, the more complicated it becomes. Your property management company will advise you on applicable deductions – even your property management fees are tax deductible! They'll also take care of property documents, invoices, leasing contracts and more. You'll receive clear, concise, easy-to-understand reports.
What it all boils down to is that hiring a good residential property management company ensures you get the most out of your investments, experience less stress, and enjoy more freedom. It frees up your time to focus on things you choose, like your job, your family, or looking for even more investments. Don't hesitate. Talk to other investors, your bank, or your real estate agent for references to begin your search for the best real estate property management company for your needs!