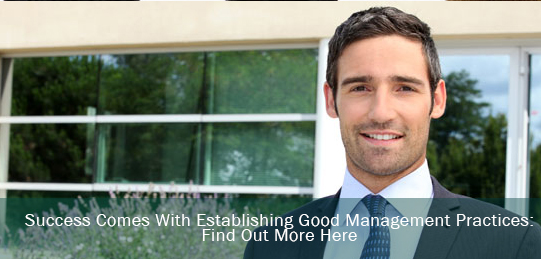 When it comes to providing top-notch commercial property management services, it is often a juggling act. Balancing multiple properties means acting proactively in order to maintain all your properties well, resolve and manage chronic problems and prioritize urgent needs. A very useful method of improving your skills is adopting the practices used by industry experts and leaders. Feel free to utilize any and all of the following in order to improve your skills and business:
Make Sure To Market To The Right Renters
Ask yourself: are you strategic in your marketing plan or do you promote your properties to everyone? The best way to reduce your turnover rates is to use strategic marketing in order to find the right people for the right neighbourhood. When it comes to providing the best possible services in commercial property management, it pays to watch rental trends and amenities in each area. The same applies for residential property management: if you notice a particular neighbourhood orienting itself toward the retirement crowd, you've spotted a trend. At that point, all you need to do is market accordingly.
Staying In Demand For Commercial Property Management Services Requires You To Be Proactive
Put simply, your name should be on the lips of people and businesses even when you have nothing available in a particular neighbourhood. The goal here is to keep your marketing in the public eye so that people know and trust you when rentals finally do come up. Whether you create web content that draws people and businesses to your neighbourhood-focused articles or you fund the local softball league, you should focus on building relationships within the community.
You'd Be Wise To Keep An Eye On Day-To-Day Management
It can be very difficult to keep in touch with every single aspect of your organization, especially with a growing business. However, this is a critical part of the game if you want to succeed. Staying on top of and managing trends is your duty, even though you might not be on the ground fixing a leaky pipe. In other words, a more consistent preventative maintenance schedule might be exactly what you need if what you're seeing is many pipes leaking in many different buildings.
Understanding Your Niche In Detail Allows You To Be The Best Provider Of Services In Commercial Property Management
Every company has its niche in the world of commercial property management. What role do your competitors play? What's your role? There are two crucial lessons to be learned from knowing and understanding your competition: it helps you brand yourself and figure out what makes you different, and it also helps you learn from the challenges and successes of your rivals.
It Is Essential To Embrace Innovation
The biggest advantage that comes from understanding social and industry trends is being able to sense where they'll go next. For instance, if you notice that a particular neighbourhood is appealing to seniors, what's to stop you from renting multiple homes in that area and, thereby, help create a community many people are wishing for in their retirement? Absolutely nothing. Remember: the best way to become a leader in your field is to stay one step ahead.
The Best Commercial Property Management Services Are Provided By Those Who Continuously Educate Their Employees
The best thing you can do for an employee once you've hired them is investing in their success. Investing in your employees will pay dividends as your business runs more smoothly. This applies regardless of whether it's an administrator who could work with newer and more efficient software or a maintenance professional who could upgrade to work on appliance repairs. A professionally educated and satisfied employee does the best work and provides equally great commercial property management services.
Look At The Bigger Picture And Be In Touch With Upcoming Trends
The only way you'll be able to act before something happens is to know that it's coming. Instead of consistently worrying about what's coming up today or tomorrow, the goal here is to learn to plan for the long-term by keeping your eye on the bigger picture. An example would be if you know that new recycling rules are about to come into effect; instead of reacting at the last minute, you could act by setting up systems in advance that will help your renters comply with these rules.
Latitude Properties Limited proudly manages many small, medium and large business facilities, as well as residential properties.  We treat our clients as friends and their corporate properties as our own. For more information on available properties contact Latitude today!