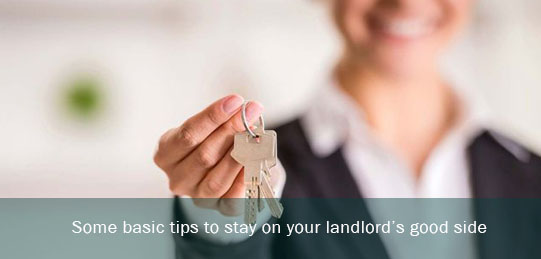 Kitchener property management companies have vast experience working with residential properties and seeing tenants come and go. Property owners want to keep tenants that pay rent on time and keep their property in good shape. Tenants want to find a nice place to live that makes them feel happy and content. As the tenant, it is important to work on creating a good relationship with your landlord. By having a quality relationship with the property owner, you can enjoy your home for years to come. But how do you create a relationship with this individual?
Know Your Rights as the Tenant
To begin, when renting a home, you want to know your rights as the tenant. The Residential Tenancies Act is in place to assist protecting the renters rights based on certain factors such as race or sexual orientation. Once you meet with your landlord and sign a rental agreement, the terms of this agreement should not change. If they do, you will know the landlord is not acting properly. Learn more about your rights as a tenant to ensure you are treated fairly by the property owner.
Understand the Responsibilities of the Landlord
Another important tip is to know the responsibilities that the landlord must follow. The landlord must ensure the property is safe to live in, is up to code, that maintenance is kept as well as repairs provided when needed. The landlord must do more than collect rent. When signing your contract agreement, be sure you discuss what responsibilities the landlord will cover so you are well-informed.
Be Responsible
As the tenant, you must also be responsible. You need to pay your rent on time and take care of the property. Pay on time and show the landlord that you are reliable and trustworthy. By showing your worth, the landlord will be grateful to have you as a tenant.  You must also be socially responsible by treating your neighbours with respect as well as being polite. Be a good neighbour by saying hello and building a quality reputation.
Follow the Rules
If you live in an apartment complex, be sure to follow all the rules. This could be to avoid the rooftop area after hours, swimming after hours in the apartment pool, etc. You want to be sure to follow these rules so that you are not on the landlord's bad side.
Know their name
Whether you are dealing with the actual landlord or a property manager, know their name. Building a relationship that is strong will require you to become involved with this individual. Know their name and speak to them whenever you see each other, even if outside the apartment. Showing that you recognize the individual is a great way to be noticed and remembered.
At Latitude Properties, we handle the management of both residential and commercial buildings. We know how to find quality tenants for your properties and help tenants find the right apartment or condo for their dwelling needs.