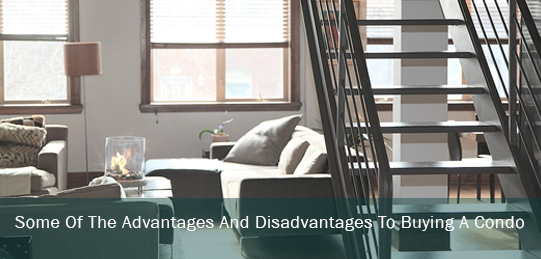 In this day and age, with prices skyrocketing, it isn't always easy or affordable to own a house. So a lot of people, yourself perhaps, have considered buying a condo. Not only is the price more attractive, people today have busier lives, and it's nice to have someone else – like a residential property management company – doing all the outside maintenance! As with anything, of course, there are both pros and cons to owning a condo.
Let's briefly explore whether becoming a condo owner fits your lifestyle, financial situation, and comfort level!
PROs of Buying a Condo:
Buying a condo is cheaper than buying a house with the same inner space. If you're considering home ownership, it's a great first step! The mortgage is generally lower, and can sometimes even be handled on a single salary income. Along with the mortgage payment and utilities, your monthly condo or maintenance fees are set and predictable so you can budget more easily with fewer surprises.
Condos offer some delightful amenities – things you'd normally have to pay for, or slave over. How about a pool, a fitness center, sauna, tennis courts, a picnic & barbecue area? There may be activities planned, such as card nights, movie nights, or activities geared toward a specific lifestyle, such as for singles, or for seniors.
Someone else does the outside maintenance – not you! You can cheerfully watch the employees of the real estate property management company happily attend to that. They'll cut and rake the lawn, trim the bushes, weed the flower beds, clean the pool in spring and summer. They'll rake the leaves, clear the gutters in the fall. In the winter they'll plough the snow in the parking lot or driveways, and shovel the sidewalk, putting salt down to cut the ice. You don't have to do it.
Condo living generally comes with enhanced security. It can be in the form of gated or locked entrances, round the clock concierge service, cameras, or security people at the door. An added security bonus is that you're living in close quarters with other people, so they'll notice someone who doesn't belong, or can be called upon in case of an emergency.
You have a sense of community in a shared social setting. It's not unlike a neighborhood of homes, but condo owners live closer together – no big yards between you. More opportunities for social interaction on a daily basis. And condo meetings offer more chances for people to work together toward common causes.
CONs of Buying a Condo
All those delightful amenities must be paid for. You must pay a monthly fee each month which goes toward property maintenance, as well as toward future investments. How much you pay each month depends on the size, location, and quality of your condo community. Factor in condo association fees too. If you're a gated community, that cost will be rolled in as well.
Every condo community has rules– and you must abide by them. There may be rules for parking, noise, smoking, pets, or even the colour and style of window coverings and doors. You may need permission to install solar panels on your roof (if you have one!) or must use a specific cable TV company due to a special deal with a supplier. You may make a request to the condo association and you have to abide by their decision.
You don't have as much privacy as with a house. Like an apartment building, you may share walls, and have neighbors above and below you as well. There may be night owls in your portion of the condo community, with loud cars who come home at all times of the night. You may not appreciate a neighbor's music when it's louder than your television set.
You may have to pay an 'assessment' which could be expensive! Let me explain. Every month part of your condo fees goes into the condo development's reserves. The reserves fund things like painting the building, or putting in a dog park. If an emergency happens, like a furnace quits or a roof is hit by lightning – the expense can't be delayed. You – and your neighbors – may end up paying anywhere from hundreds to thousands of dollars for repairs.
Condos appreciate slowly and are harder to sell than homes. They appreciate slowly because land is the biggest booster of value appreciation, and condos have inner space but no land. They're harder to sell than homes because if several are selling in your condo community, they'll probably all look the same. It'll be harder to differentiate your condo, from the others.