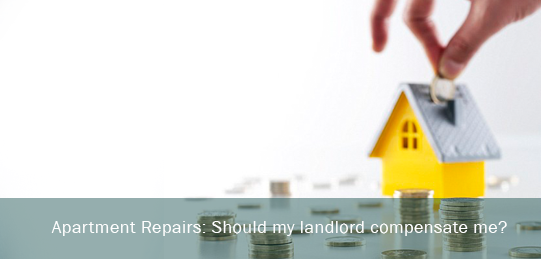 As a rental property owner, you know that to make a profit you have to offer a quality property at an affordable rental rate and the best customer service. On top of the basics, you can also take action and add value to your rental property in a variety of ways. Learn more about how you can take a small investment and upgrade your rental property for added value, which means more money in your pocket each month in rental income.
New Appliances
If you are a residential property owner or have a vacation home, consider upgrading the appliances. A rental property is more likely to bring in tenants and more rental income when the appliances are in top condition. Having new appliances also shows that you care about the property and continue to offer new upgrades and conveniences.
Offer New Incentives
If you want to add value to your property, consider offering new incentives. In residential properties, having such amenities as a washer and dryer will bring in extra income and a slew of renters. Having a washer and dryer on site is a good value to add to your property. Residential property management teams will tell you that having such incentives gets your property noticed and helps to keep tenants in place. Incentives can vary but having an added bonus for the renter is a definite plus.
Add an Outdoor Feature
For a larger added value to your property, add an outdoor feature. This could be a patio, deck, hot tub or swimming pool. Such an installation adds instant value to your property. Plus such features will bring in tenants!
Add Space
If you have the land space, consider a major investment and add space to the residential or commercial building. With a residential property, add a bedroom or an extra bathroom to add value. With a commercial property, consider adding storage space or adding in more square footage to the main building. This will be a major investment but will help to add massive value to your property.
Parking
Parking is a big deal for tenants. You can add value to your property by including additional parking areas at commercial sites or by providing garage/covered parking to a residential property. When you have quality parking, your property has added value and also offers an incentive to the renter.
Overall, it is important to keep your property updated and consider how you can invest to add value. Take a look at your properties to see what you can invest to bring more value to your overall investment.
At Latitude Properties, we offer quality property management services and can make recommendations as to how you can add value to your properties. Contact our office today to find out what we can offer and have your property managed by an expert team of professionals.